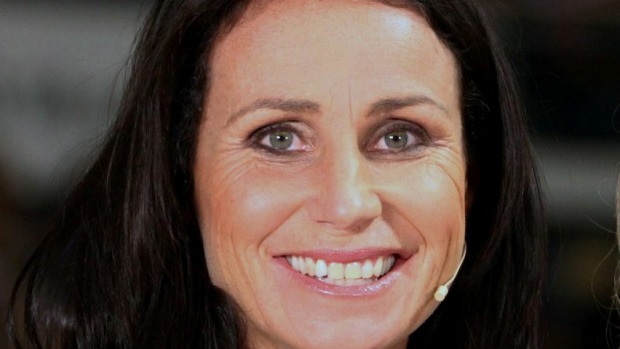 By The Spotter
Life and fate can be exceptionally cruel. A shining light extinguished far too early and what unimaginable sorrow for her husband, Duane and their children- Tayla, Charlie and Matt.
Tania Dalton (nee Nicholson) really was North Shore sporting royalty. Robyn Broughton said she was a beacon and that she will absolutely never be forgotten. Not a truer word could be spoken.
I didn't know Tania very well, but well enough in the time I knew her to have had the occasional very brief chat. She was a member of what in the early to mid 90s became an almost kind of Shore social hub in the days before the Net and ubiquitous cellphone usage came into being; the long defunct Warehams Gym in Fred Thomas Drive, Takapuna.
She was quite possibly the most radiant and naturally beautiful young woman that you would ever have set eyes on. Nobody who was around that gym at the time could surely ever forget that sincere, joyous smile she always seemed to have. It would have been literally impossible for her to have ever completed a short workout as everyone always wanted a chat with her about her sports career or other.
The story I have to share about her concerned a Super Circuit class I occasionally taught when a permanent staff member was absent. One particular Tuesday evening I almost shat myself when I saw that among the members waiting for the class to begin were Frank Bunce, Ant Strachan, Slade McFarland…and Tania. Please, at least let the first track of 'You shook me all night long' by ACDC play properly over the sound system, I thought.
So the class began and about halfway through into the middle for shuttle runs and push-ups came Frank, Slade and Tania. From memory I took each group for about fifteen push-ups before the shuttles were to be done. Well, no sooner had I got through about ten of the push-ups with the three, when I looked up and saw Tania already off doing the shuttle runs. And she finished way before the beeper went off to change; looking as fresh as a spring daisy in moving onto the next apparatus into the bargain.
So that is my abiding memory of Tania- an amazing person and hard-out sportswoman who left my little self and one good and one great Rugby player far back in her wake.
Goodbye Tania, you certainly were brilliant and it's very, very sad that you have left this world way too soon. Rest in peace.
Paul: talltree@xtra.co.nz