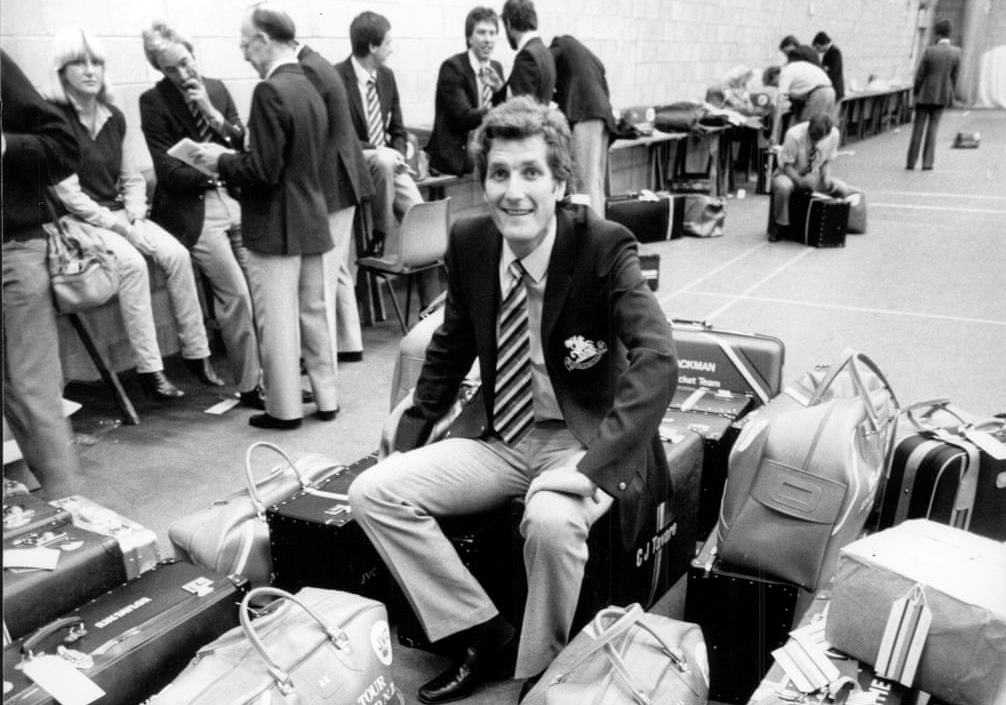 By Martin Hearnden
Bob Willis died on Wednesday, another victim of the hideous prostate cancer. He was 70 years old and still a vital part of Sky TVs cricket coverage in the UK. The very genuine outpourings of grief have been borderline staggering, which is simply a strong indicator of the regard he was held in by the UK cricketing community particularly and indeed around the world. He will be sadly and profoundly missed.
There are several excellent obituaries doing the rounds, Mathew Engel in the Guardian is well worth the read, also Mike Atherton in the Times, although behind their pay wall. He was a highly respected and indeed much loved man by all of those who knew him. There is a clip on twitter of an emotional and clearly distraught Sir Ian Botham adding his thoughts.
I will not try to add to the offerings of professionals and those close to him but I will add a personal take on the man and the part he played in my cricket development.
Bob Willis attended Royal Grammar School, Guildford. It is hard to get more English than RGS Guildford, so it is no surprise that they had a pretty decent cricket set up. My old school used to play RGS, usually we did well to cling onto the draw. I was 3 years (at least!) younger than Bob so our paths didn't cross but I well remember, as callow teenager waiting for a chance in the Ist XI, the drums beating on the scene about the tearaway quick at RGS. By the time I did make the side he was playing for Surrey.
Fast forward a couple of years and England, under Ray Illingworth, were touring Australia. England lost a fast bowler to injury (Ward) and on the recommendation of John Edrich (Surrey), Illingworth called for Willis. Bob hadn't really cemented a place at Surrey and so this was a bit of a surprise but Edrich saw him well suited to Australia and out he went and played 4 tests. He didn't tear up any trees but finished with 17 wickets, second in the bowling averages and an integral part of a side that recorded a famous 2-0 win.
This was the first overseas tour by England that I remember listening to on a transistor in the middle of the night. It captured the imagination, the dastardly Australians beaten in their own back yard by side, as usual, not given a chance and with superior fast bowlers! I was already very enamoured with the game at that point, that success in Australia, one of England's very best in trying circumstances, merely cemented the relationship. Bob Willis played a big role in this.
As a Surrey fan I was disappointed when he promptly left for Warwickshire at a time when such "transfers" were almost unheard of. Off course he was forgiven but the cricketing world now has to do without him.
Follow Martin on Twitter