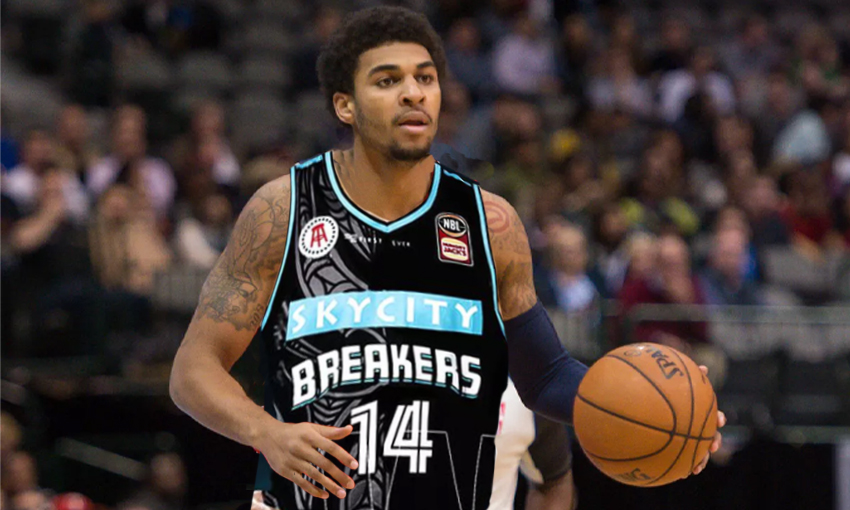 By Scott MacLean
For the best part of a decade, the New Zealand Breakers were a synonym for success, not just in the Australian National Basketball League on the court but off it as well. A franchise that showed that it couldn't just compete but could win (here's looking at you Warriors and Phoenix).
The four championship banners that hang from the roof – the three-peat of 2010-11, 2011-12 and 2012-13, and the subsequent title in 2014-15 – are the obvious evidence of that.
That success started with the ownership; Paul and Liz Blackwell bought the team from the founders in 2005 after starting their involvement as sponsors and steadily built a sense of community. Results might have been slow in coming but people still bought into what they were doing, and when they did things just went to another level. Yet the Blackwell's remained out of the spotlight, notoriously publicity-shy and especially so when compared to Warriors owner Eric Watson, much less the Phoenix's Terry Serepisos.
That sense of community and belonging ran right through the club. Kiwi players were to the fore – names like Henare, Boucher, Vukona, Penney, Pledger, Abercrombie, and Webster – and tied to the right coaches in Australians Andrej Lemanis and Dean Vickerman before Paul Henare ascended to the top job. Recruiting NBL legend C.J. Bruton was a masterstroke, as was getting the right American imports in Gary Wilkinson and Cedric Jackson, who was pretty brash when he arrived after that first championship but was quickly on board and critical to the next three titles. The man responsible for implementing all this was Richard Clarke, until he stood down and was succeeded by Dillon Boucher. And there was the "No Dickheads" 'policy'.
And then we have now.
In early 2018 the Blackwell's sold up to a consortium fronted by American Matt Walsh, headlined by former NBA star Shawn Marion and with the money coming from the owners of the American sports and pop culture blog site Barstool Sports. Almost immediately that core foundation began to crack; Kirk Penney retired, Mika Vukona and Alex Pledger signed elsewhere, and Paul Henare stood down as coach and replaced by another former player in Kevin Braswell who was able to entice Corey Webster back to the club. But off court the alignment of the clubs values and those of its majority owner and who's logo was prominently displayed on the playing singlets was also questioned. The pairing seemed odd indeed. A 12-16 record saw the team finish sixth and miss the playoffs.
But if last season was bad enough, 2019-20 has so far been a disaster. Sure there was the high-profile splash of enticing American high school sensation R.J. Hampton to the team, eschewing the traditional US College system route in favour of a professional league ahead of declaring for the NBA next season. But Braswell was fired, replaced by the first outsider to coach the team in Israeli Dan Shamir, Boucher quit his General Manager role, the need to replace import Chris Obepka at the 11th hour due to injury, and then came the stand-off between the club and Webster over the latter's opportunities in Europe with the Breakers refusing to grant a release even after the player offered to buy out his own contract. And remarkably that all happened before the season started!
Since then? A 2-7 record after Sunday's loss in Perth leaving it 8th of the 9 teams, and a team struggling to find its rhythm – in part to injuries to locals Finn Delany, Rob Loe, and import Scotty Hopson – are almost the least of their concerns. The decision to bring in Glen Rice Jr has been a PR disaster; a talented player he might be but his litany of misdemeanours which includes being sacked from a previous club after punching a teammate were Chernobyl-level warnings yet were ignored, and it seems wholly unsurprising that within a week he found trouble here in an Auckland bar. Adding to the negative PR is Walsh's own altercation with NBL Commissioner Jeremy Loeliger after Hampton was ejected early in the loss to South East Melbourne.
Walsh's reaction to the suspension and fine for that was to don a hoodie with "It's Only Money" emblazoned on it for media commitments the following day, while he also decided not to stand Rice down in the aftermath of his arrest with the league again forced to step in but not before he had travelled with the team across Australia. The belated decision to do that now is the right move, but too late and in contrast to the previous regime where Webster was immediately suspended when he found himself in similar trouble.
All of this points unfavourably back at Walsh. The 36-year-old is in his first foray into basketball management after a lengthy playing career that included having rapper Pitbull as a high school teammate, college basketball at the powerhouse Florida Gators, a brief stint in the NBA with the Miami Heat before a decade in various European leagues, and its inevitable missteps will be made. But the hoodie stunt – the sort of thing that evokes memories of Dallas Mavericks owner Mark Cuban and his long-running feud with former NBA Commissioner David Stern – is the sort of 'me me me' thing that rubs Kiwi's up the wrong way and his complete mishandling of the Rice situation from the start shows his lack of appreciation and understanding of the Breaker way in favour of a seemingly ego-driven hype and win-now approach.
His next test will be how he handles young Kiwi Tom Vodanovich, after he was allegedly disruptive their flight home from Perth after mixing alcohol and sleeping pills.
At this point the club aren't so much inflicting black eyes on themselves, but more shooting their toes off one at a time. How they end that, and go about restoring the pride, culture, and community that has been eroded in such a short time is over to one man.
Matt Walsh, the ball is in your court.
Follow Scott on Twitter