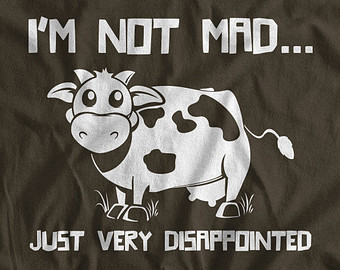 Touring India is not easy, and nobody is disputing that.
There is no disgrace in going down 3-0 over there as Australia and South Africa will attest, and it is even harder when you lose all three tosses (12.5% kids)
But the manner of the folding in Indore has led to understandable frustration.  For a lot of this series New Zealand hung in there and seemed to understand what was required.  But when it had a bad session, usually but not always with the bat, it really had a bad session.
There are a lot of pieces to pick up and sort out at a time of year when there is not a lot of cricket taking place.
To last less than 45 overs on the most benign of the three pitches used in this series is not good enough; especially when you note that over 10 of those were with Trent Boult at the crease.
Despite the fact that Martin Guptill faced more balls in the third test than any New Zealander did in a test all series there will still be pressure on him next month.  For years in the late 1970s people wondered whether John Parker was going to keep on getting picked, but that had nothing on this soap opera.
A similar situation occurred in the mid-1980s with Geoff Howarth, at the end of his captaincy reign.  In his last test, in Kingston; against Marshall, Garner, Walsh and Davis he scored 84, and never played again.
New to the national Angstometer is the sudden slump of Ross Taylor.  89 runs at 14.83 is not what you need from your number 4, and second best batsman.
But to paraphrase the drinking ad, it's not the scores, it's how he's batting.  He was ruffed up by Steyn & co badly in South Africa before blindly running himself out, and things did not get better here.  The run out in the first test with the bat wafting aloft in the breeze is still hard to watch.
For the rest of the series he couldn't get the feet moving and last night's cameo showed he was running out of ideas.  He is better than that and somehow needs to get the focus back.
Williamson's failures in Indore were more explainable.  The guy had just spent a week in bed, which is never the best build-up for a test in intense heat.  What it did remind us, if needed, was that we rely on his consistent runs a lot.  An awful lot.
There are various other questions left lingering, such as what is the likely long term involvement of Jeetan Patel, and is Tim Southee the solution.  It is still unclear what kind of all-rounders Neesham and Santner are and the Ronchi experiment, while comparatively successful, is probably not something you want to try at home.  And are they ever really going to have full confidence in playing Ish Sodhi?
In the meantime there is a lot of early season planning to be done before Pakistan arrives for the earliest ever home series New Zealand has hosted.  Because 2016 has not been a good year.
And don't forget; up until last week Pakistan was the Number 1 ranked test side in the world.