Does Lockie Ferguson Have a Future as a Test Bowler?
0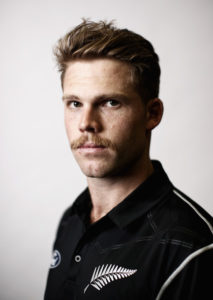 On December 12th, 2019, Lockie Ferguson made his Test debut for New Zealand against Australia. However, while the momentous occasion was supposed to be one of unrivalled excitement, the 29-year-old lasted just 11 overs before succumbing to an injury. After scans later revealed that the right-hander had suffered a right calf muscle-tendon strain, Ferguson has since faced an uphill challenge to break back into the Test side. In turn, his desire to overcome adversity poses a fascinating question; does he have a future as an international Test bowler?
Breaking into the Test Team Before Injuries
After Ferguson's Test debut suffered an unfortunate early conclusion, he has since bided his time to regain his place in the side. Almost one year on from his calf issue, the 29-year-old was forced onto the sidelines for a further six weeks following a stress fracture. In light of the injury, New Zealand's head coach, Gary Stead, stated that it was "incredibly disappointing" to lose Ferguson, who was, at the time, playing at the top of his game.
Before the issue, Ferguson enjoyed a productive stint in the 13th edition of the Indian Premier League, where he took six wickets from five matches and boasted an economy of 7.46. Following that, he led the line as the Black Caps took on the West Indies in a three-match T20I series. Come to the end of the contest, the 29-year-old had seven wickets to his name.
Given his recent form, it's easy to understand why he and the coaching staff have been left disappointed by his injury issues. Unfortunately for the 29-year-old, his fitness problems have coincided with Kyle Jamieson's rise. Along with the six-foot-eight, right-arm fast-medium bowler, Ferguson is also below Neil Wagner, Tim Southee, and Trent Boult in the pecking order.
Can He Transfer his Limited-Overs Form?
Shane Bond, a coach for the Black Caps, believes that the Kolkata Knight Riders bowler will soon be back in and around the Test setup. Should the opportunity come Ferguson's way, he'll need to ensure that he can replicate his limited-overs form. As touched on above, before his stress fracture, the 29-year-old was in a rich vein of form in white-ball cricket.
Internationally, Ferguson has been central to New Zealand's limited-overs success in recent times. According to his profile at CricBuzz, in 37 One Day Internationals, the Auckland-born bowler has amassed 69 wickets at an economy average of 5.46. Furthermore, regarding international T20s, the right-arm fast has taken 21 wickets from 11 matches, boasting an average of 13.24. Because of his pace, Ferguson will be pivotal to the Black Caps' chances of winning the 2021 T20 World Cup. As of January 13th, New Zealand are 9/1 in cricket betting to win the limited-overs competition.
Ferguson Has the Ability to Succeed
On talent alone, there are few better pace bowlers in world cricket than the 29-year-old. Although his aggressive speed has yet to come to the forefront in white-ball formats, New Zealand would be wise to hand him another opportunity. Despite having a strong bowling attack, overlooking Ferguson could prove costly as he has plenty left to offer.