Farewell to a true Athletics Great
4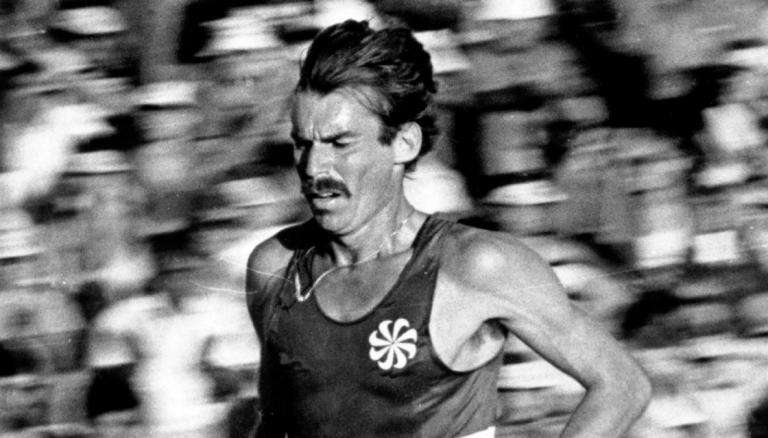 By The Spotter
A beast called Le Bron James rolled over the Celtics in game seven of the Eastern Conference NBA final today. A few hours earlier we lost a NZ running great; one who was absolutely a beast of the track- Dick Quax.
Of that there is no doubt-look at the man's face as he steamed around the bend and onto the shoulder of Lasse Viren of Finland for the run home in the final of the 1976 Montreal Olympic 5000-metre final- every straining sinew matched by a grimace that showed his body was almost at breaking point. Quax surely had the momentum to carry him to the gold, but somehow the milky-complexioned Finnish waif held him off.
God only knows how. Quax's explosion of pace off the bend had him going like the proverbial train; only something superhuman or not altogether kosher could have nicked the gold from him. And that's what happened. It wasn't even a photo finnish. 'Reindeer's milk' was what Viren with a smirk put his incredible, sudden surge down to once Quax looked like blasting by.
For good measure, Rudolph's special homogenised blend would also take Viren to the 10,000 gold just days apart. Video of this epic race, still highly rated among the best Olympic track finals of all-time by many a shrewd judge, follows here- as does a very good summation of the whole event and its upshot.
Something indeed looked exceptionally rotten in the state of…Finland. But blood doping wasn't illegal per se at the time, so Viren being tested was never going to happen. But silver was still pretty blimin' good. And with Rod Dixon just inches from the bronze, it is, apart from Snell-Davies gold-bronze at 1500 metres at Tokyo in '64, still our best-ever double act in an Olympic track final.
Hoever, as Keith Quinn would once relate (I think in his autobiography), when John Davies asked Quax to produce his silver medal during a taxi ride back to the hotel after the Montreal final, Quax grudgingly fished it out of his gear bag after several prompts. Whereupon he examined it and bitterly remarked 'F–k you, you should have been a gold'.
NZ Athletics, can we please unearth some young talent with that sort of hard-nosed attitude? Perhaps Dick's talented son Theo or someone else coming through might possess a similar type of determination.
Dick Quax also broke the 5,000 metres record in 1977. Without the need for any reindeer's or goat's milk either, as far as it's known. He was also a highly ranked and rated 1,500 metre runner.
Theodorus Jacobus Leonardus 'Dick' Quax was born on New Year's Day, 1948 and passed away at the age of 70 from cancer.