Genial Coaches and Does Razor Have the Right Stuff?
2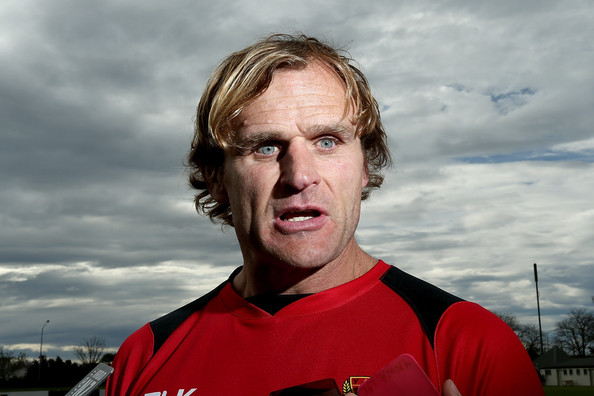 By The Spotter
'There is so much crap talked about tactics by people who barely know how to win at dominoes'. So said once the great football coach and people polariser extraordinaire, Brian Clough. You certainly cannot argue with his practically incomparable record at building up teams from nothing that became the best in England and also Europe.
A strong argument can in fact be mounted that Clough is quite possibly the greatest professional sporting coach of all-time. He dragged two teams up from nowhere in the lower divisions of English football to become multiple champions in Derby County and Nottingham Forest. His feats are nothing short of incredible. The one mark against Clough being that he could often be quite the bully.
if we are to take Clough's thoughts as basically gospel (we probably should), and say that even the most well-honed tactical appreciation isn't the key requisite to achieving coaching greatness, what then is the over-riding, generic factor that enables an astute coach to become one that players will go to their limit for?
Great coaches with phenomenal records in this region of the world like Rugby League's personification of taciturnity, Wayne Bennett and the Southern Steel netball's Robyn Broughton have had one essential and you would have to think, intuitive skill that sets them apart from the rest- their player management skills are second-to-none.
In the early 1980s, Keith Burkinshaw of Tottenham Hotspur (shudder, that's rather hard to write with being an Arsenal fan since childhood) was brilliantly adept at managing a couple of players who had outrageous individual talent, but needed pointing in the right direction.
He moulded Glenn Hoddle, who was a freakishly talented, but reportedly a rather dreamy, languid individual who with time blossomed into a player that could turn a game whenever he just about wanted. And an import from Argentina, Ricardo Villa, who after a nondescript performance in the first of the twin 1981 FA Cup final matches (which featured the first-ever Wembley replay), scored what is mostly thought to be the greatest goal in FA Cup final history (Steve McKenzie as well scored an iconic one for the opponents). For good measure the bearded Argentine also bagged their first in a 3-2 win over Manchester City (Dammit).
Many observers after the initial game thought that Villa was so downcast that he was a fair chance to not even get a run as the sub. That Villa turned in a man-of-the-match performance after such desolation spoke volumes for Burkinshaw's ability to get the best from anyone in his squad.
(enjoy; I didn't)
All the above brings us to a coach who has achieved rather brilliant feats in his debut season- Scott Robertson in Super Rugby with the Crusaders. His team have not won a title since 2008 after being basically perennial champions for a decade. However, Robertson may just be able to achieve what Todd Blackadder couldn't over the past several seasons.
Those in Canterbury will know better than the rest of us, but is it possibly because Robertson is so good at relating to his men and knowing what makes each and every one of them tick; that has seen them only drop one game all year, the turnaround coming after a limp quarter-final defeat (to their Saturday opposition, the Lions) last season.
If his 'Saders can do the business in Jo'burg from 2am NZ time Sunday, they may well put up a statue of 'Razor' somewhere next to the rebuilt Cathedral, when they finally get around to its refurbishment, that is.
*And no, I'm not for a second trying to compare Robertson to those aforementioned greats. Please don't take me to task on that, cheers.    Paul (talltree@xta.co.nz)