Happy Bobby Bonilla Day!
0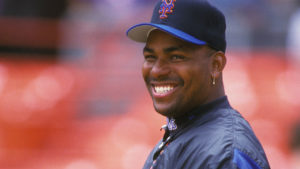 By Scott MacLean
Huh? What? Who?
It's July 1, which means that baseball's New York Mets will today deposit another US$1.19 million into the account of former player Bobby Bonilla. Its something they've done for the past 11 years, and will do for 13 more.
It's a payment deal that's become both something of a joke, and an example of the perils of deferring money. After all, Bonilla is now 59 years old, and last played baseball over 20 years ago.
So how did we get here?
Bonilla was a Major League star of the late 80's and early 90's, a powerful switch-hitting third baseman-turned-outfielder for the then-powerhouse Pittsburgh Pirates where one of his teammates was Barry Bonds. Reaching free agency after the 1991 season Bonilla signed a 5-year, US$29 million contract with the Pirates National League East rival New York Mets, making him the highest paid player in the National League at the time. But it wasn't a happy time, as the Mets failed to reach expectations and Bonilla quickly fell out with the notoriously difficult media in the Big Apple.
As bad as 1992 was, 1993 was much worse. The Mets doubled-down that offseason with signings but lost over 100 games, earning the nickname of "The Worst Team Money Can Buy". Bonilla remained with the Mets through the strike-shortened 1994 season and into 1995 until he was traded to the Baltimore Orioles. A free agent again after the 1996 season Bonilla signed on with the Florida (now Miami) Marlins, reuniting with his old Pirates mentor Jim Leyland. 1997 saw Bonilla play a major role as the Marlins – a five-year old franchise – won the World Series, including having a central role in the dramatic ninth-inning of Game 7.
But the next year saw the honeymoon end quickly as Marlins owner Wayne Huizenga ordered payroll drastically cut with Bonilla one of the stars shipped out in a series of trades dubbed "The Great Fire Sale", heading to the Los Angeles Dodgers.
Somewhat unbelievably despite their previous history, the Mets reacquired Bonilla that offseason. The 1999 Mets season went much better that Bonilla's previous ones as they went deep into the playoffs. But as their League Championship series agains the Atlanta Braves went into extra-innings in Game 7 Bonilla – who had been removed from the game earlier – was nowhere to be found; with it alleged that he and fellow veteran (and now Hall of Famer) Rickey Henderson were in the clubhouse playing cards instead of being in the dugout supporting their teammates. Enraged the Mets decided to release Bonilla, but with his contract guaranteed needed a way to pay the US$5.9 million they owed him.
What was agreed to is now the stuff of legend. The two sides agreed to defer the money, instead paying Bonilla US$1.19m per year for 25 years from 2011, at a guaranteed 8% interest rate. Why? Because the Mets ownership – the Wilpon family – were receiving higher rates that that through their investment with a New York financial guru, so stood to make money from it themselves.
It seemed too good to be true.
And it was. That guru? None other than Bernie Madoff, and when his empire was revealed to be nothing more than a giant Ponzi scheme everything unravelled (Madoff was jailed and died in prison). But that still left the Mets to meet their agreement with Bonilla.
Bonilla's career finished in 2001 after stints with the Braves and St Louis Cardinals. But despite a 16-year career that saw him make six All-Star games, collect over 2,000 hits, and hit nearly 300 home runs, he's now best known for an annual payment.
Not exactly the sort of legacy to leave, but it's one hell of a quirky one!
Follow Scott on Twitter