I don't do it for the likes. I do it for the love
0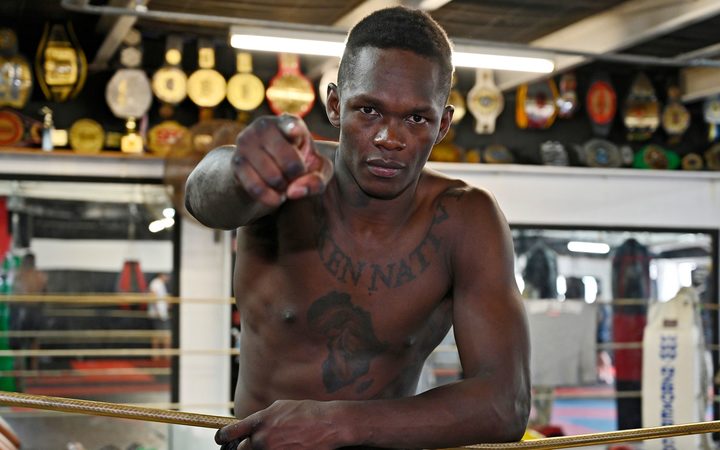 By Aiden McLaughlin
Ok, so I have to be honest, I didn't watch UFC 253 on Sunday afternoon. I wasn't even tempted to buy the Pay Per View. In fact, I've never bought a UFC Pay Per View. I've watched some prelims a few times before the paywall goes up and that's it. I'm confirmed as being in the I-admire-the-athleticism-but-it's-not-really-for-me camp. I'm at peace with that. I'm not going to force a fake love of the sport on myself when there's plenty of others I am passionate about. But despite that, I can't help but be interested in the sport and the personalities. Actually, let me be more specific. I'm interested in the participants from New Zealand and in particular Israel Adesanya.
At UFC 253 on Fight Island in Abu Dhabi, four of the fighters were from New Zealand, all of them from Auckland's City Kickboxing gym. Lightweight Brad Riddell scored a unanimous decision victory over Alex Da Silva, Flyweight Kai Kara-France submitted to Brandon Royval and Featherweight Shane Young was stopped in the first round by Ludovit Klein. But in the main event, Adesanya took his unbeaten record to 20-0 in retaining his UFC World Middleweight title with a second round technical knockout against Paulo Costa. Afterwards he said:
'My narrative for this fight, because everybody was saying he's a bully, he walks people down…and it's not news to anyone that I've been bullied my whole life. For me, back then I didn't really have the skill or the will to fight back…I dedicate this fight to anyone, whether it be at school or at home or at work if your boss is grinding you. I dedicate this fight to you guys because you have to fight back.'
Adesanya is clearly the real deal. UFC president Dana White said after Sunday's victory 'He's got his own style and his own way about him. I think he's gonna be the next big superstar here, especially after tonight's performance.' With 3.4 million followers on Instagram, it's hard to argue he's not already in the superstar bracket.
Just over a month ago, Adesanya was speaking to media to promote the fight, when he was asked if he thought his sport could one day eclipse rugby in New Zealand, replying:
'I don't really care to be honest. But I know if you put it on the world stage, me myself as Israel Adesanya 'The Last Stylebender' I'm bigger than the All Blacks, like worldwide. Not definitely in New Zealand … but yes worldwide, all around the world, all across the land, I definitely have more footprint than the All Blacks.'
For some, this would have been the modern day equivalent of John Lennon's 'We're more popular than Jesus now' quote during The Beatles' peak back in the mid 1960's, but, for many, it made complete sense. Rugby does not have anywhere near the global 'footprint' that Adesanya does. He also said that day:
'MMA is the biggest sport in the world – people just don't know it yet. Understand that. There's football and soccer, blah blah blah, but all those people watch us because we all know what we're trying to do: we're trying to be the baddest motherfuckers around.'
He doesn't lack for confidence does he? Refreshing isn't it? No? Well ok, not everyone is going to warm to his opinions or the conviction with which he demonstrates them. But that's ok. For every person that describes Adesanya as confident, there's likely another that would call him arrogant. But outside of the UFC Octagon isn't that what we want? In an era where so many sportspeople are tightly controlled so that their words are predictable and safe, here we have the opposite.
Think back to the Halberg Awards earlier this year, when he spoke after being named Sportsman of the Year:
'We have this culture of tall poppy syndrome, which is messed up. Coming up in this country, I've seen it so many times. When you see one of us rising up, you wanna tear them down, because you feel inadequate, and you wanna call it humble. I am extraordinarily humble, believe me. But you'll never know that because you never get to know me.'
You might be a fan of MMA and the UFC or you might not. But in Israel Adesanya we have a global superstar. An incredibly interesting person who also happens to be at the top of his sport. In an era of paint-by-numbers press conferences and media releases he's someone to appreciate and listen to, even if you don't agree with him or want to watch him do his day job. Bigger than the All Blacks? You'd better believe it. He does.
Follow Aiden on Twitter