Ivan Mauger- One of the Greats.
0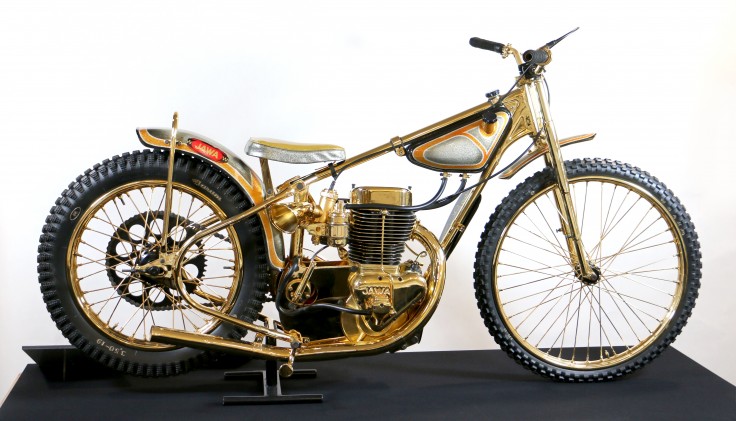 By The Spotter
When a moderately-sized institution gets authorised to spend $1.7 million on the purchase of memorabilia belonging to a single individual, you know for certain that that person must have achieved some rather special feats.
The purchaser in question being the Canterbury Museum, who in 2016 paid that huge sum to permanently acquire the personal collection of Ivan Mauger, MBE and OBE, born 1939. NZ's six-time World solo motorcycle speedway champion (and also three-time runner-up) and NZ Sports Hall of Fame original inductee. Not to mention several other significant achievements, such as winning over a thousand races and winning NZ Sportsman of the year in 1977 and 1979. With statistics like these, Ivan Mauger fully deserves to rank alongside people like Bruce McLaren and Denny Hulme as icons of NZ motorsport.
Mauger was Christchurch through and through. Just like our other world speedway motorcycle champions, the twice-crowned Ronnie Moore who won our first way back in 1955, and Barry Briggs, almost as great as Mauger was, and a four-time solo world champion. Must have been plenty of room for letting go of the throttle when learning how to ride a motorbike on those long flat roads in that city.
A channel surf the other night revealed James McOnie explaining that there were two real NZ individual sporting heroes of the 1970s. John Walker was the other one. It's very hard to argue with that. (There was Richard Hadlee of course, and although they had the beer cans clanking for him at Eden Park in 1977, he didn't assume legendary status until at least the early 80s).
A first personal memory was at the age of around eight years-old in the late 1970s when I first saw grainy footage of Mauger on the old South Pacific Television (TV 2) Sunday sports show called 'Sportsworld', hosted by Barry Holland (a somewhat forgotten broadcasting great). No other speedway exponent from this country ever featured on that show, apart from him.
I vividly recall that one of Mauger's greatest rivals was a (great) Dane named Ole Olsen and seeing footage of those two way out in front of the field, with the rider called Daylight coming next, a long way back. Definitely, Ivan Mauger really was that good. And he was a handsome bugger too, to be fair.
In 2012, when the FIM World Speedway bike tour came to Western Springs for the first time, I chanced upon the legend himself. After taking about twenty minutes to muster up the courage to approach him, we, almost unbelievably to myself, had about a five to six minute personal conversation. What really stuck was how totally unencumbered by all he had achieved to make the time to chat to an annoying SOB like me. Just like Kenny Smith, another icon, who on a different occasion chatted freely and for some time with my mate Ian and I in a similar vein (also at the Springs).
The two of them were both genuinely friendly. Just superb. True sportsmen and gentlemen in every sense of the word. I have a feeling that had social media been around in Mauger's day he would have avoided it altogether or else handled it with aplomb and skill, in much the same way he rode a bike.
And when a couple of admirers offer to encrust your equipment in gold, well you've cracked it really, haven't you.
UPDATE:  The 1977 Sportsman of the Year awards, complete with the 70s hairstyle of the Telf…and the trademark big glasses of his earlier years
Paul Montague: talltree@xtra.co.nz