Jerry Collins; not an ordinary rugby player
6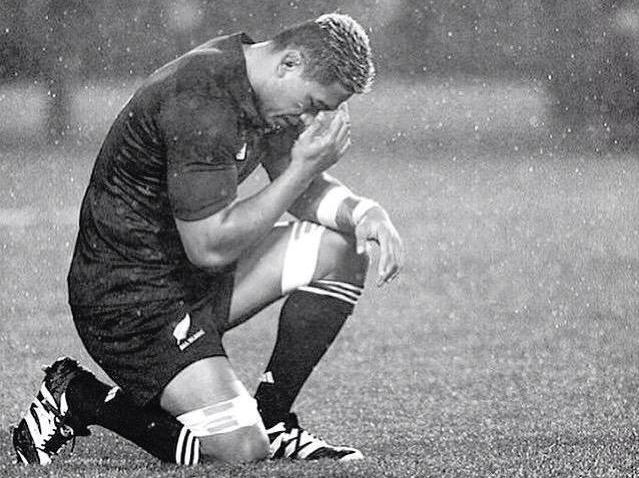 New Zealand was put into a state of shock yesterday afternoon with the news coming through of the passing of Jerry Collins.  In a strange way, a French motorway seemed an appropriate way to go.
He was a 48 test All Black veteran which, in this day and age, was not necessarily that spectacular a number.  But Collins's legacy was far greater than that.  He was a unique player who managed to capture the imagination of sports' followers across the board.
People would pay to go along and watch Jerry Collins.
The hard man with the heart-melting smile was a Cult Hero.  The Man Mountain with the crazy hair.  He was the ultimate tackler; he would stop an attacker, then drive them back five metres.  You could see the impact of his tackles; you could hear it, and you could feel it.  Many All Blacks have played more tests than that without the impact on World Rugby that Collins had.
For a few years in the mid-2000s he was the best blindside flanker on the planet, and is still the benchmark.
And he had a human side to him too.  The issues in later life are irrelevant in the context of the coverage in the last 24 hours; other than to show that he was one of us.  He also had a hand in exposing Sonny Shaw for what he is.  OK; the two should never have been compared, but it's a complicated world.
He was also fluent in Spanish.
He was known for playing as often as he could because he loved playing.  And there was no team he was happier playing for than his beloved Norths.   He would often turn out for them the day following a Friday night game for the Hurricanes; sometimes even as a 2nd five.
But probably the best indication of his Grass Roots inclination was the Barnstaple appearance.  He would wear their socks for the Barbarians the following weekend.
That appearance followed the 2007 World Cup, and a year where he was so poorly handled by All Black management.  Rest & Rotation was generally a flawed process; in the case of Collins it was a disaster.
Last night his good friend Ma'a Nonu would come off the bench for The Hurricanes and put in a virtuoso substitute performance as a tribute to the man.  Nobody was going to stop him, and it was a little bit spine-tingling.
Collins played in that fogged out Super Rugby final of 2006.  Perhaps his legacy will be honoured in the first week of July 2015.