Liverpool's Title Wait Continues?
0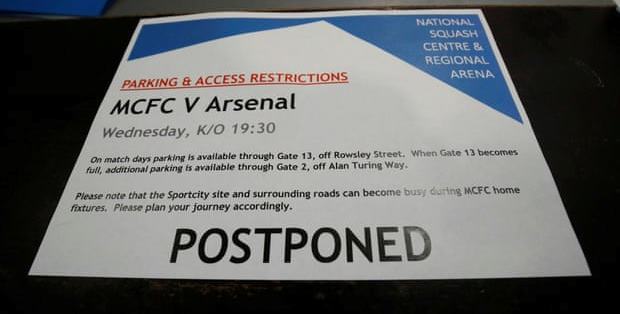 By Richard Gordon
With the on-going drama surrounding Come on Eileen Covid-19, many sports leagues are facing uncertain futures. No-one knows for sure what will happen going forward, but with at least one manager and one player in the Premier League already stricken, you can be sure that a number of EPL games are going to be suspended.
There is a real possibility that the remainder of the 2019/20 season cannot be played. If this is the case (for whatever reason), what is the fairest way to determine the outcome of the 2019/20 season?
Current results stand.
Liverpool win the league, Manchester City (appeal pending), Leicester City and Chelsea go into the Champions League, United and likely Wolves and maybe Sheffield (Sheffield!) go into the Europa League. Bournemouth, Villa, and Norwich all get relegated, despite Bournemouth being level on points with Watford and West Ham.
Reasons why it might not work:
Any team getting relegated, or any team who miss out on Champions League/Europa League will kick up a massive stink. Those teams will almost certainly challenge the decision legally and apply for injunctions. There would be no clear result for a long time, leading to significant amounts uncertainty for teams.
Not every team has played the same amount of games. Simply not fair. Villa are 2 points from safety with a game in hand.
Even if every team has played the same amount of games, it's still not fair as every team has not played the same opposition. Expect legal challenges again etc etc.
19 game season – take the results from the first game against all other opposition.
I kind of like this solution. Each team would have played every other team once. Take the results from these games, ignore the rest.
Reasons why it might not work:
See above regarding legal challenges. Not every team would have been played home and away and therefore some times might have had easier fixtures, but that's no different to a number of leagues where you only play other teams once.
See above regarding legal challenges. Clubs will argue that if they had known the season would be 19 games, they would have done things differently.
How does this work with the Championship and Promotion/Relegation?
Void the whole season.
Clarity. Certainty. Words that the FA and the EPL will be craving. This leaves no doubt as to where everyone stands, and there can be no arguments about unfairness due to different fixtures or not having played the same teams, or home and away arguments.
Hugely unfortunately for Liverpool. Fans will be rightfully upset. But it's the fairest result for all clubs.
The wait continues….
Follow Richard on Twitter