Moyes, closer to the exit door
0
by Sportsfreak
in Uncategorized
— 15 Mar, 2014
Manchester United has been eliminated in almost every tournament they have participated and thinking about repeating the title in the English Premier League seems impossible.
The Red Devils are in seventh place in the table with 45 points, 18 away leaders Chelsea, so their participation in the next edition of the Champions League is in danger. The last time the red team was not at the most important club tournament in Europe was 19 years ago.
At the start of the season, Old Trafford's team was the favorite to win the title, after 27 matches their odds are 225/1. At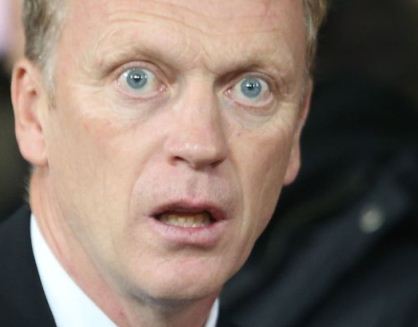 SportsBettingDime.com you can find out which teams are on top of the list to be crowned this year in the Premier League.
Responsibility for the bad season of Manchester United has fallen on new coach David Moyes, who has had the difficult task of taking the place of Sir Alex Ferguson.
United fans have not accepted him, and the coach has been the target of all kinds of jokes and comments. After poor performances, they have created campaigns in social media to ask him out, there's even a page called hasmoyesbeensacked.com.
Most searched bets are not about the next matches of Manchester United, fans now seek odds to the date that Moyes will be fired.
On Twitter with the hashtag #MoyesOut you can find a variety of opinions, someone post that giving Moyes time will not turn him into Alex Ferguson and others offered a million pounds to Alan Pardew for headbutting Moyes.
Former Italy striker Gianlucca Vialli, who played for Chelsea, said recently that if Moyes was working in the Serie A he had been sacked already three times because the owners only look at the results of the team.
It's a fact that he will not lead Manchester United to title this season, and if Olympiacos, which comes with two-goal lead, eliminates them from the Champions League 16 round, it is likely that Moyes will have to pack their bags sooner than expected.