NRL Round 10: The Preview
0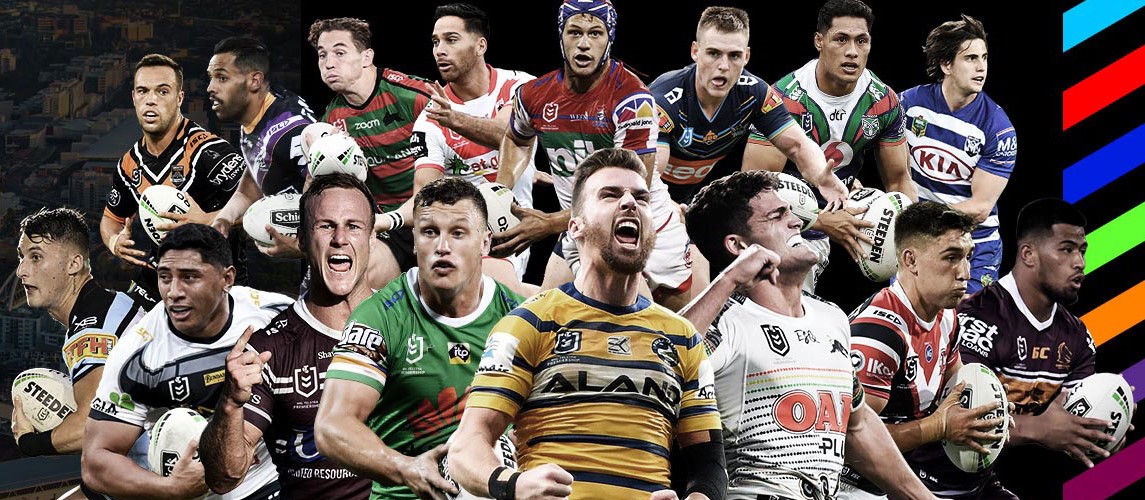 By Stephen Gallagher
It's Magic Round! Which means every game is played at Suncorp Stadium, and there's some good clashes this week. I'm also tipping at 47/72 this year. Hope to keep the numbers up after this round.
FRIDAY: Tigers V Knights – 20.00NZT
The Tigers sit in second to last place, and rightly so. They have been frustrating to watch in 2021.
While the Knights have been inconsistent too, they've been able to string some sort of form together and they'll take some confidence out of their come from behind win last week.
Kicking off magic round, you want this game to set the bar, but I'm not sure if it will.
The Tigers have made a couple of changes in their backline which will hope to spark some good attack, but it's their defence that leaks badly that will let them down.
Ponga has been great over the last few weeks for Newcastle, and his experience will help get them over the line.
TIP: Knights 1-12
Sea Eagles V Broncos – 22.05NZT
It's been a memorable month for Manly, as they look to stake their claim in the top eight after ten rounds.
Brisbane are at least looking better than what they were at the beginning of the season, but there are still plenty of question marks over the form of some of their players.
The key is Tom Trbojevic, who is having some sort of season this year. It's actually incredible to see what he's done and how one person has single handedly turned a team around.
Brisbane will have a target on his back, and will be doing their best to try shut him down, but I don't think the Broncos are good enough to try stop his influence.
TIP: Sea Eagles 13+
SATURDAY: Bulldogs V Raiders – 17.00NZT
Both sides are in a horror run of form, so I can't seeing this being a memorable game.
The Bulldogs are very weak up front, and seem to be looking a little rudderless when on attack.
Canberra, well, who knows what's going on there, but it's not good. They have to come out firing and make a statement.
They've also struggled in the second half of every game this year, so that's another concern for the milk.
Hopefully they can put it all together and blow the Canterbury Bulldogs off the park.
Can't see the Bulldogs offering much, even with a new halves combination.
TIP: Raiders 13+
Sharks V Rabbitohs – 19.30NZT
The absense of John Morris is evident. They are struggling to get up, and a 48-0 whopping last week will hurt the fans in the Shire.
While the Rabbitohs lost 50-0 last week, there's redemption for both sides in this match.
There's no way the Rabbitohs are that bad, but the lack of key players in key areas let them down big time.
And with rumours of Adam Reynolds signing with Cronulla in 2021, it'll be interesting to see how he goes.
Sharks are just lacking that x-factor. Looking a little soft through the middle, and haven't been able to build pressure. Too many errors.
TIP: Rabbitohs 13+
Roosters V Cowboys – 21.45NZT
More injury concerns for the Roosters is almost a joke now, but the calibre of players they have still is remarkable.
Not only that, they're very spirited, and are staying in the contest.
With the Cowboys winning four of their last five, I can sense a little bit of an upset here.
Todd Payten seems to have got things in order, and are looking better for it.
They are unchanged, and will be looking to grind out a tough win over the Roosters.
If the Cowboys can start better, they should be able to get it done.
TIP: Cowboys 1-12
SUNDAY: Warriors V Eels – 15.50NZT
A record of LWLWL for the Warriors points to the obvious signs that they're due for a win. But it also shows a lack of consistency that really has haunted the club for long periods of time.
While the Eels have only dropped one game this season, they are looking a litte shaky with some Covid protocols hampering their squad.
Coach Brad Arthur has named his son at five-eighth on debut, which would be cool to see him get a run.
Surely the Eels target the inexperience of the Warriors, by sending Maika Sivo their way consistently.
Kane Evans and Isiah Papali'i go up against their old teams, which will add a spark to each of these players.
I think the Warriors are good enough to upset the Eels here.
TIP: Warriors 1-12
Storm V Dragons – 18.05NZT
I'm tipping another upset! No Smith, Grant, and Munster will be huge outs for Melbourne. Don't get wrong, they're still a brilliant side, and can win this, but I think the Dragons will rise for the occasion.
A few positional changes for the Storm provides a little bit of a shuffle, but they still have a number of experienced players to get the job done.
The Red V finally got a win after dropping three in a row, and look to build off that.
Their support play in the second half last week was a key to scoring some serious points.
It'll be a really tough and tight game.
TIP: Dragons 1-12
Titans V Panthers – 20.30NZT
I hope that by this game, Suncorp Stadium's surface is still holding up.
The Titans really have nothing to lose, because they are playing the best team in the comp
We all know the Gold Coast can score them, and score great tries at that, but it's their defence that has majorly let them down. There needs to be a big lift in their defence this week, because the Panthers are relentless.
What else can be said about Penrith other than wow? Just a great team to watch them go about their business. They have such a classy side, even though they're young. They're just out there having fun and notching up win after win after win.
TIP: Panthers 1-12
Follow Stephen Gallagher on Twitter