NRL Round 14: The Preview
0
By Stephen Gallagher
Tipping the Knights last week was a bad idea. 63/100 for the year.
FRIDAY: Sea Eagles V Cowboys – Lottoland – 20.00NZT
Both sides have named their Origin players to back up, which helps make this game considerably better viewing.
The Trbojevic trio will play together again for the second time, but hopefully younger brother Ben has a more successful outing after a headknock on debut.
It seems Cowboys coach Todd Payten has got his players singing off the same song sheet, which is giving them a good opportunity to finish in the top eight.
Manly at home will be a very tough task for North Queensland.
I like what the Sea Eagles can offer across the field, they provide a better balance than the Cowboys
TIP: Sea Eagles 1-12
Sharks V Panthers – Netstrata Jubilee Oval – 21.55NZT
The Sharks looked really good before the bye, and with the Panthers not having named six of their seven Origin stars, Cronulla will be circling.
The halves pairing of Moylan and Johnson look to be a really positive asset for the home side.
As long as that forward pack sets a good platform, they'll shine.
Penrith would have learnt a lot about themselves last week, and will be wanting to do better.
They looked clunky at times in their loss to the Tigers, and will have been working through that this week.
Should be a competitive game.
TIP: Sharks 1-12
SATURDAY: Titans V Roosters – CBus Super Stadium – 17.00NZT
The Titans could have really boosted their morals last week with a win over Melbourne, but let themselves down in crucial moments.
Titans have to find a way to outscore the Roosters. The tri-colours have been good at putting points on, and scoring them in short bursts of time that can blow their opposition out of the water.
It won't be defence that wins it for the Gold Coast.
Both sides have their Origin stars named too.
TIP: Roosters 13+
Rabbitohs V Knights – Stadium Australia – 19.30NZT
The form of the Knights this season has been nothing short of disappointing. They haven't gelled as a side, and their depth is a slight concern for the club.
Their handling errors are letting them down every week too, they need to work on that.
I can't see anything other than a big Souths win. They have a good side and will finish top four this season.
TIP: Rabbitohs 13+
Raiders V Broncos – GIO Stadium – 21.30NZT
This game could either be an absolute stinker, or the best game of the round.
All I know is that both of these sides have been woeful in 2021, but each side will think they're able to beat the other.
The concern around the Broncos is that they've had a new halves combination for the last four games. This time, they've busted out 35 year old Karmichael Hunt to play.
Canberra's backline is backline is very much all over the show, but there is some stability around their forwards which they will hope to be able to get behind.
Not sure how the cold Canberra conditions will affect this match, but I'm sure there's points to be scored.
TIP: Raiders 1-12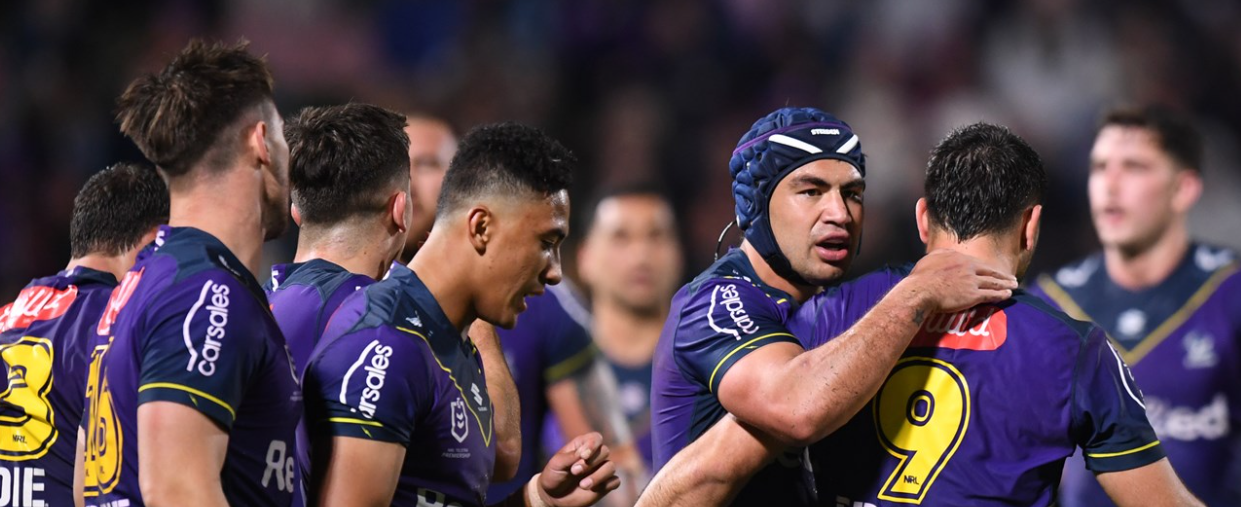 SUNDAY: Warriors V Storm – Central Coast Stadium – 16.00NZT
It's going to be a tough day for the Warriors against the Storm.
After a bye the Warriors can go either way, however, if they get Addin Fonua-Blake back from injury that's a big inclusion.
Warriors will also get to see their 2022 signing prop Aaron Pene play against them this week.
Can you go past Melbourne though? They have beaten the Warriors for the last six years, and the whole "Warriors always play well against them" narrative can be put to bed.
Melbourne are a class above the Warriors, but the New Zealand side will be competitive.
TIP: Storm 13+
Eels V Tigers – Bankwest Stadium – 18.05NZT
With Wests winning three of their last four games, they'll be wanting to pull a swifty against Parramatta, who have dropped two of their last three.
However, Bankwest Stadium, on a Sunday afternoon, will be a tough ask for Madge's Tigers.
Parramatta looked a lot stronger last week, after sorting out their differences in the backline.
They will miss injured Reed Mahoney, however.
Wests right edge has been very good over the last month and will look to go down there on attack and put Parra under pressure.
TIP: Eels 1-12
MONDAY: Bulldogs V Dragons – Stadium Australia – 18.00NZT
By the time I finish work and get home, it'll be kick off for this Monday night match up, which is great!
What isn't great, is the Bulldogs in 2021, and the Dragons not offering Matt Dufty a contract for 2022.
That aside, if the Dragons want to further their playoff credentials, they'll want to notch up a good score against Canterbury Bankstown.
With a week off, Trent Barrett's Bulldogs should have been putting in the work to try turn their season around.
Dragons will be looking to attack the ruck and beat the Bulldogs with pace.
TIP: Dragons 13+
Follow Stephen Gallagher on Twitter