NRL Round 17: The Preview
0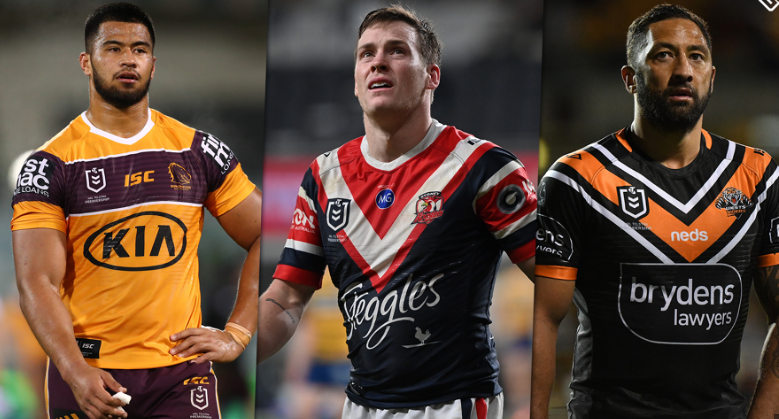 By Stephen Gallagher
THURSDAY: Brisbane Broncos V Penrith Panthers – Suncorp Stadium – 21.50NZT
The side with the biggest losing streak in the NRL this year comes up against the side with the biggest winning streak in the NRL this year.
I'll try be optimistic for the Broncos, they have Haas, Luke, and Oates all returning – but will that be enough?
It'd be an incredible upset if they did win, but I just can't see it happening. Penrith are far too good.
TIP: Panthers 13+
FRIDAY:  Newcastle Knights V Cronulla Sharks – McDonald Jones Stadium – 20.00NZT
We'll either see Newcastle bounce back and show some real spirit, or the capitulation we've seen time and time again around this time of year for them.
It's not going to be easy, the Sharks will know their opposition are low on morale, and will use that to their own advantage.
Newcastle have to dig deep. They've been poor, and they know that.
If the Sharks start strong, the Knights not be able to recover.
TIP: Sharks 1-12
 South Sydney Rabbitohs V Melbourne Storm – ANZ Stadium – 21.55NZT
Both sides seem to be in electric form, making this a game feel like the finals have arrived.
The Rabbitohs lose Mitchell for the year, but Johnson in the 1 will be just as good.
Melbourne will look to play direct and controlling. Munster and Hughes form a formidable partnership in the halves, much like Walker and Reynolds have this year.
Really hard to separate these two on paper, so it could be the home town advantage that sees the result go the way of Souths
TIP: Rabbitohs 1-12
SATURDAY: Canterbury Bankstown Bulldogs V Gold Coast Titans – ANZ Stadium – 17.00NZT
As much as I am gunning for the Bulldogs to get off the bottom of the ladder, they'll have their hands full against the Titans who have been good without being great in 2020.
The Bulldogs are still missing some key players in key positions, which is where they need to recruit better in 2021. The Titans youngsters seem to be the ones getting them up every week.
Gold Coast have to start stronger, they have been slow out the gates.
TIP: Titans 1-12.
 – Manly Warringah Sea Eagles V Wests Tigers – Lottoland – 19.30NZT
It's tough to be a Manly fan at the moment, as they went from being touted premiers, to now having their injury ravaged season go down the gurgler.
The backline looks best suited for a reserve grade side, but it's all they can do at the moment.
Will the news of the Tigers forcing Marshall out light a fire under them? It's really hard to know which Tigers side will turn up.
Manly's forwards still need to do better, they've gotten soft in the last month.
TIP: Tigers 1-12
 – Canberra Raiders V Sydney Roosters – GIO Stadium – 21.30NZT
The Grand Final rematch that'll get a few people interested at this time of year.
Canberra are getting better by the week, but that's also a similar situation to how the Roosters are faring.
Williams is on the bench for Sydney for the first time this season.
Both sides have injured players returning that strengthens their chances.
If it's a slow, grinding game, I can see the Raiders getting the result.
If it's fast from the start, I back the Roosters to keep the momentum up and win.
TIP: Raiders 1-12
SUNDAY: New Zealand Warriors V Parramatta Eels – Central Coast Stadium 18.00NZT
Without the Eels loan players, the Warriors couldn't actually name 21 healthy players this week. Ouch.
Parramatta will have a task ahead of them. The Warriors have been relentless since Todd Payten took over. There's no doubting they've been more committed this year than previous.
Eels lose Brown through injury, but Field is good enough to do the job.
I think the Eels might just run away with it late.
TIP: Eels 13+
 – North Queensland Cowboys V Saint George Illawarra Dragons – Queensland Country Bank Stadium – 20.35NZT
North Queensland get a few players back from injury which will really help their chances.
The Dragons could have won three on the trot, but conceded two late tries to blow it.
Their chance for redemption is against this Cowboys outfit who have had so many changes all year.
While either side won't make the top eight this year, there's still plenty to play for.
Should be a close game.
TIP: Dragons 1-12
Follow Stephen Gallagher on Twitter