NRL Round 8: The Preview
0
By Stephen Gallagher
Round 7 brought me another 5/8 tipping week! 36/56 for the season, for those playing along at home.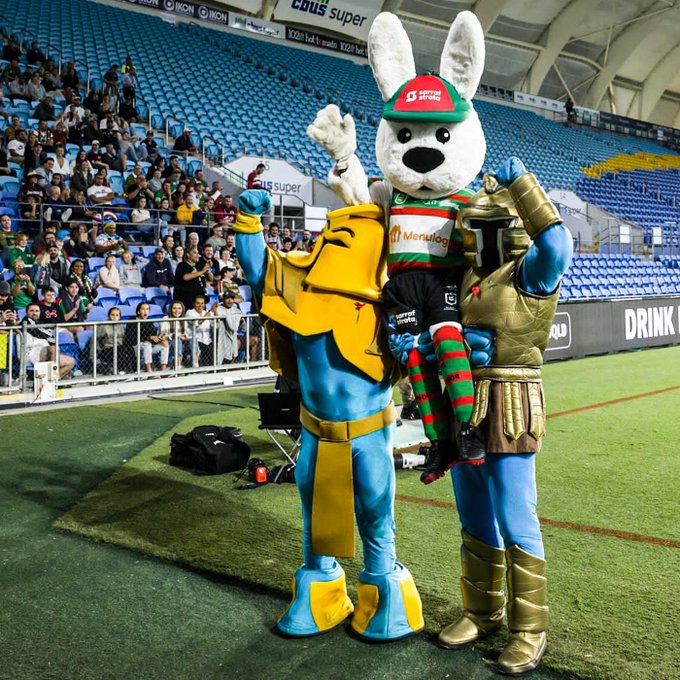 THURSDAY: Raiders V Rabbitohs – GIO Stadium – 21.50NZT
Whatever's happening in the ACT, they need to act on it now. The Green Machine are looking more like Bruce Banner than the Hulk, and they're under some serious heat against the Rabbitohs.
Souths are playing sensational footy at the moment. They have renowned confidence and they're backing each other up with great support play.
Sticky's gotta get back to basics with the Raiders, but I really don't see them surprising this Bunnies side.
Too much strength and firepower.
TIP: Rabbitohs 1-12
FRIDAY: Storm V Sharks – AAMI Park – 20.00
Getting rid of Josh Morris is having the effect on Cronulla which I had thought it would. It's negative.
Their poor performance last week was ugly, and then to back up against a red hot Melbourne side is a really tough one.
Melbourne are so hard to break down as an opposition. They've got all the right players in all the right positions, and as a team are just remarkable together.
It'll take a big effort to get close, and a mammoth effort for the upset for Cronulla. I just can't see it happening.
TIP: Storm 13+
Broncos V Titans – Suncorp Stadium – 21.55
It must be bloody tough to be a Bronco and a Bronco supporter right now. The club is in it's worst ever period in history, and things are dire across the board.
So watch former Brisbane player David Fifita carve them up single handedly in this game.
There's gotta be something deep down the Broncos can put together, right?
Otherwise the Titans, despite a couple of losses in a row, will still be strong enough to win easily.
TIP: Titans 13+
SATURDAY: Panthers V Sea Eagles – Carrington Park, Bathurst – 17.00NZT
While the Panthers just do Panthers stuff, the Sea Eagles have gone from easy beats to world beaters in the space of a fortnight.
Is Tom Trbojevic really worth that much to Manly? It seems so.
Penrith bring back Api Koroisau from injury so will only make them better, which is scary.
This game is the game of the round for sure. While Penrith are on this mammoth run, the Sea Eagles seem to have this ridiculous confidence and could sniff out an upset.
I really think it's worth getting on the Sea Eagles for an upset.
TIP: Sea Eagles 1-12
Bulldogs V Eels – Stadium Australia – 19.30NZT
The monkey is off the back of Trent Barrett and the Bulldogs, which was great to see. However, the task at hand this week is going to be a tough one.
Parramatta have shown they're going to dispose of the bad teams, and win or compete with the big teams, which is what you want early in the season.
With some confidence and a win, the Bulldogs might be a new team, however it requires scoring points and more importantly, defending their line.
There's a lot of attack to stop from the Eels, and I think they'll be too relentless for the poor Dogs.
TIP: Eels 13+
Knights V Roosters – McDonald Jones Stadium – 21.35NZT
It's going to be a tough match, that's for sure.
The Knights forwards have been finding a bit more self belief which has helped, but against a big bodied Roosters pack, it'll be a challenge they'll love to accept.
Blake Green's played a helluva lot of games, but against Sam Walker and his confidence will be a great match up of young versus old.
Tedesco is named in the 1 jersey, but I can't see him playing.
Newcastle have been playing some positive footy, but they need to start translating that to wins before the pressure builds.
Roosters should just sneak home.
TIP: Roosters 1-12
SUNDAY: Warriors V Cowboys – Central Coast Stadium – 16.00NZT
It's the new Warriors coach versus the old Warriors coach as both teams sit on three wins for the season.
The Warriors will be thankful to get a stack of stars back after being torn apart last week, but the Cowboys seem to have grown an arm and a leg with three wins in a row.
I feel like there's plenty of potential for this game to be a good one, it just depends if both sides, who are guilty of falling in and out of games, show up or not.
Reece Walsh was exciting for the Warriors last weekend, and gets a shot in the halves this weekend. Good on the young kid.
TIP: Warriors 1-12
Dragons V Tigers – WIN Stadium – 18.05NZT
Back to back losses has suddenly halted any progression and form the Dragons were once in, but they'll be looking to put it all back together against a Tigers side who don't know how to win games.
A big inclusion is Ben Hunt, who with the C to his name was looking hot before a broken leg.
Wests just have to find some answers, somewhere. Are they trying to hard? Are they not trying enough? Is it coaching or is it players?
Whatever it is, I don't have the answers, and they don't have them either. Wests have to come to play, or else they're going to find out this season is yet again another write off.
I can see this game being an ugly one.
TIP: Dragons 1-12
Follow Stephen Gallagher on Twitter