Plunket Shield: Round 2
0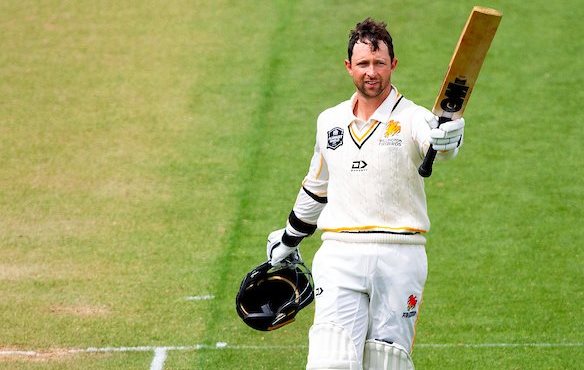 A contrasting round of matches in a staggered week.  The Wellington v Canterbury match at the Basin was as good as you could get.  1,500 runs, here declarations, and the final margin was 44 runs.  And well done to the visitors for keeping on going for the win on the final day, and for scoring 313 with nobody reaching 50.
And a lot of #statchat below.
The Battle of the Districts (they'll come with a catchphrase one day) was a similar affair going down to the final session before a decent run chase, in this case ND, came up short.
There was a double century of sorts in Dunedin with 200mm of rain falling during what were meant to be the first two days of the Otago / Auckland match.  That was on Wednesday though, and they didn't manage to get on the field for the three days that followed.  That's tough for an association that feels it's hard done by when it comes to international allocations.
Batsmen
If people hadn't realised before this week, we now know that this time next year Devon Conway will be playing test cricket.  Since the start of last season he averages over 100 for Wellington, and this week he sparked up some good statchat with an innings of 327*.
This was his third double century in the last four seasons.
Wellington declares. So he finishes unbeaten on 327.

385 Bert Sutcliffe
355 Bert Sutcliffe
338* Roger Blunt
336* Wally Hammond
334 Dean Brownlie
327* Devon Conway
317 Ken Rutherford
316* Michael Papps

— Guy Heveldt (@GuyHeveldt) October 29, 2019
He would then put together a brisk 66 in the second innings for a match haul, and average, of 395.
For those students of the feat of Charles Bannerman's feat in the first cricket test ever played (Google it) this was like a tribute match. Conway scored 66% of the runs off the bat for Wellington; Latham a mere 55%
Tom Latham loves batting at the Basin; his highest score is there, and he averages in the mid 50s, and he once again showed the patience that bodes well for the forthcoming test series.
Jamie Gibson has been on the fringes of the Wellington white ball teams for a few years ago, and this was only his second first class match.  And when quick runs were needed in the second innings he chipped in with 43* off 18.
Remember the George Worker fan club from about a year ago?  He's back with 130 against semi-international attack at The Mount, but was overshadowed by those feats above.
In the same innings there were fifties to Schmulian and Tom Bruce on return from injury.  Bruce would repeat that in the second innings alongside a 50 from not that Ben Smith, while Bharat Popli top scored for the depleted ND All Stars with 87 in the second innings
Their first innings included 44 from Trent Boult.  Sadly it was not televised, but he was promoted to the lofty heights of number 9 in the second innings.
Bowlers
Not a lot to report.
Neil Wagner took the only 5 wicket bag of the round with 5/62 as he wrapped up the CD tail pretty quickly in the second innings.
Bu Halezdine's figures of 1/125 off 13 overs in the first innings for Canterbury was probably the most eye-catching return.