The first in what will no doubt be a lengthy series.
No team that has won the Rugby Championship / Tri-Nations has gone on to win the Rugby World Cup.  Look at what happened in 2011.
The first point is technically true, if not really that relevant.  You could also argue that in the two years Australia has won the World Cup it had previously had psychologically significant wins over the All Blacks in Sydney.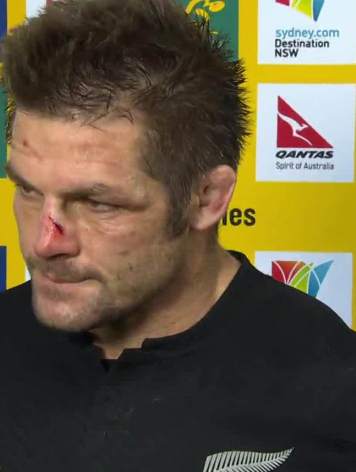 It is the second point that is just complete rubbish.  Any time you hear it a piece of DNA unravels from those posters, and someone is fornicating behind Sean Fitzpatrick's back.
2011 was an outlier.  It was almost completely held at Eden Park, and the All Blacks do well there.  In case you haven't heard, the All Blacks haven't lost there since 1994.
Winning at Eden Park is not the issue, although things came close in 2011.  The issue is winning away from New Zealand.  It is in places like Dublin, Cardiff, London and Sydney.
It is too early to suggest this campaign is doomed is premature.  However the lack of form from certain key players, and an overall lack of cohesion is a worry.  These issues need to be discussed, and they need to be discussed sensibly.
So when you hear someone going on about a far-fetched precedent being set in 2011, treat that person with suspicion.