Someone could be in for a Trumping
0
By Hamish Girvan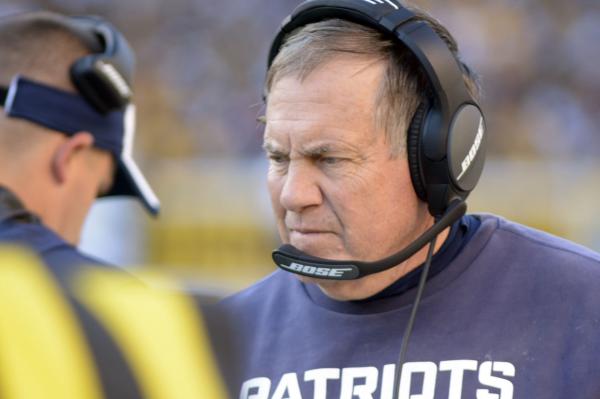 Seattle Seahawks at New England Patriots – Monday 2.30pm NZ time
After a raft of teams on byes last week the NFL starts getting into a full complement of fixtures again we have the perfect Trump vs Hillary post election battle. Seattle a Clinton stronghold against some prominent Trump fans on the New England staff
Whether Tom Brady and Bill Belichick's support swung any voters who would know, however from this side of the world it was very odd the public support they both gave Trump in the days leading up to the election
Belichick's letter of support
Donald,
Congratulations on a tremendous campaign!!
You have dealt with an unbelievably slanted & negative media & have come out of it beautifully.
You have proved to be the ultimate competitor and fighter!! Your leadership is amazing!!
I have always had tremendous respect for you, but the toughness & perseverance you have displayed over the past year is remarkable.
Hopefully, tomorrow's election results will give you the opportunity to Make America Great Again!!
Best wishes for great results tomorrow,
Bill Belichick
Here's the classic rematch of Superbowl 49 where Seattle threw a 5yd pass to a New England defender and lost the chance to go back to back champions
Seattle are some of the best pre match trash talkers in the game and are already stating they have Tom Brady's number. This can backfire and the way Brady is playing he could completely torch their backfield
Seattle come off a Monday Night Football game where they won a shootout against the Buffalo Bills, not without its own controversy around a roughing of the kicker play never called by the officials.
The Seattle Seahawks have not had the kind of season in 2016 that they are used to having up to this point. Two losses aren't a lot, but the tie earlier this season does hurt them in the NFC playoff race. While the Seahawks have had a tough go by their standards so far, they're still an incredibly dangerous team and the New England Patriots can't consider this week an easy win.
Seattle's defence is known as "The "Legion of Boom" and has terrorized opposing offenses for years now. They are still a force to be reckoned with and cornerback Richard Sherman has had running battles with his mouth on the field and has history with Tom Brady (Remember "You Mad Bro ?" from a couple of seasons back ?)
This year, though, Sherman is spending more time arguing with the refs and publicising how the NFL rules should be changed.
New England have been playing lights out football this season and since the return of Brady after his four game ban they have been on fire – all about proving a point
They will need to be on their game here, however Seattle have had a short turnaround having played Tuesday afternoon NZ time which could play into the Patriots hands.
The Seahawks have a 7.5 point start in this one however its common knowledge that you don't get rich betting against the Patriots these days. A touchdown win sounds about right and the Patriots will want to prove another point – that they also back winning Presidents.
Follow Hamish on Twitter