Sporting Pics of the week :- 30 May
0
by Sportsfreak
in Uncategorized
— 29 May, 2014
Bernard Tomic is an interesting one.  The Australian was bundled out of the French Open this week, and then decided to turn up at the Press Conference dressed like this.  You can see how they're a bit lukewarm on him back in Australia.
The New Zealand cricketers are in Jamaica preparing for the test series against the West Indies.  And there is no shortage of laid back net bowlers to help out.
You play for the San Antonio Spurs against the Oklahoma City Thunder (who are not actually owned by Steve Adams).  You are favoured to win but you are not.  Fancy a half-time chat?
The first ever city derby Champions League final happened over the weekend.  As many Madrid residents who could get tickets made the trip to Lisbon.  The rest went to their respective grounds to watch the game on giant cube TV things.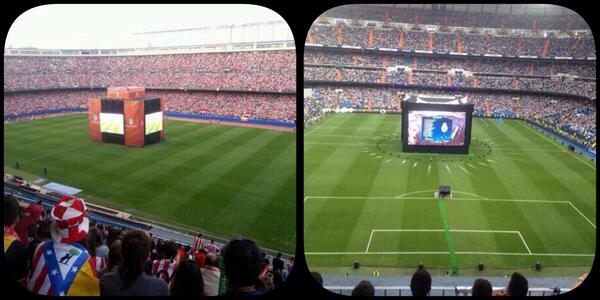 As for the match itself; the people's favourites were a couple of minutes away from winning it before Franco's side put them away in extra time. Cronaldo made a point of not congratulating his team-mates for each of the first three goals.  Then when he slotted (badly) a penalty that counted for nothing he reminded us of what he is really like.
The weakened All Whites play a weakened Bufana Bufana in Auckland tonight.  The best South African players are still celebrating the Pirates winning their league last weekend.
World Cup time.  And, against their better judgement Brazil have gone down the tricky avenue of painting the team plane.  At least this one actually looks quite cool.
And at least we know their Brazil's Dante has gone through the Medical stuff.
State of Origin.  And NSW are actually in with a chance of winning it.  They would appear to be not so worried about being classy about it though.