Sporting Pics of the week :- 25 April
0
by Sportsfreak
in Uncategorized
— 25 Apr, 2014
The St Kilda Saints play in Wellington tonight, the day before the Hurricanes play; both against Brisbane based sides.  So here is a meeting of hometown mascots in a bit of bonding.  In case you were wondering the St Kilda guy is called Trevor; but you probably guessed that.
On the other hand, not so sure this Parramatta Eels Easter gift really worked that well.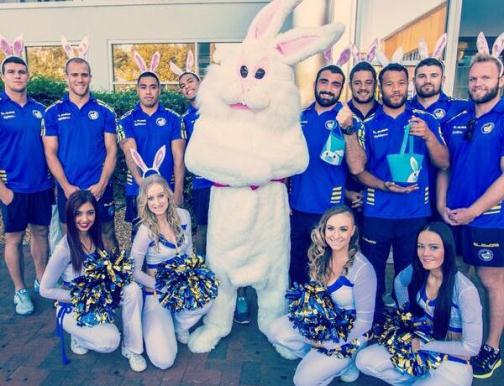 Football.  At the start of the season the Premier League did their promotional photos.  If you want to see these four gentlemen together now you know where to look.
At least Jose still has a job; even if he does not always look that happy about it.
Time to cheer up.  Hamilton's Ryan Thomas scored a brace within four minutes to give unfashionable Zwolle its first major Dutch trophy.  Unfashionable?  Look at those fans rock.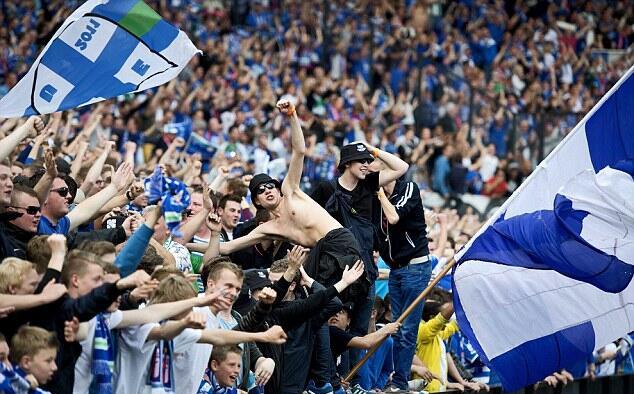 It is that time of year.  Benfica fans know how to party too.
As do Cologne fans after promotion back to the Bundesliga. Yes, the fans were allowed onto the pitch.
Getting off the pitch on the other hand was golfer Pablo Larrazabal after being attacked by hornets at the Malaysia Open.  Over reaction?  You be the judge.
But nothing this week matched Colin Slade's ear.