Sporting Pictures of Holiday period – Bumper Edition
0
by Sportsfreak
in Uncategorized
— 13 Jan, 2014
A contrast in celebrations and commemorations.  All that was lacking in the Australin cricket team's Ashes celebrations was a Double Decker bus trip and some Queen's Honours.  David Warner reminds us what an unctuous creature he is..
And then, on the steps of the Opera House Mitch Johnson was lookin' back to see if you were lookin' back at him.  To see him lookin' back at you.
Meanwhile, The Guardian did what The Grauniad does best.
At the same time the great Eusébio passed away and was remembered in style at Benfica.  The casket…
The flowers…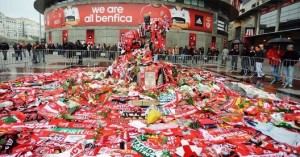 And in the first game following his passing, the players paid their respect.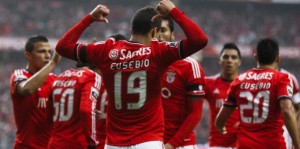 The Rotorua Sevens.  Yes that is Willie Lose and yes that's a full length mirror.
So where was Novak Djokovic during the Heineken Open?  Well Novak was doing sponsors' work in Melbourne. Novak will wear the Astron GPS Solar watch that uses the GPS network and the power of light to adjust to each and every time zone on earth.
The T20 vs the West Indies on Saturday night.  Martin Guptill takes a great catch and the customary round of High Fives.  Is the bunny ears deliberate?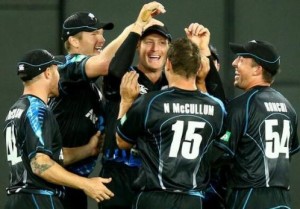 The Phoenix played in Wellington last night.  In two night's time the same ground will host a T20 match.  Here's how that is possible.

Scott Styris was always an innovative short form cricket batsman.  Not sure the odds are in your favour when you hold the bat like that though.