Sporting pictures of the Week :-10 July
0
Field hockey can be a tough sport at times.
Cobbled roads in Belgium are cute, but they make it tough for the Tour de France riders.
The UK triathlon attracts some interesting spectators.
No need to say where these spectators are.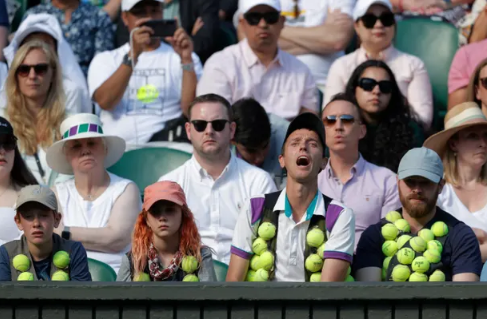 Cliff enjoying his summer holiday at Wimbledon.
Remember Kingsley, the Partick Thistle mascot?
Well, it's made its way onto their kit.
From the Archives, it's 1986; Maradonna wearing a shirt saying no to drugs, and Platini wearing one saying no to corruption.