Sporting pictures of the week :- 2 December
0
The story of the week.  Chapecoense fans mourning an utterly awful tragedy.
Oh, Arsenal.  You go along to watch your side in the quarter final of the League Cup and isn't it such a great time to catch up on your homework.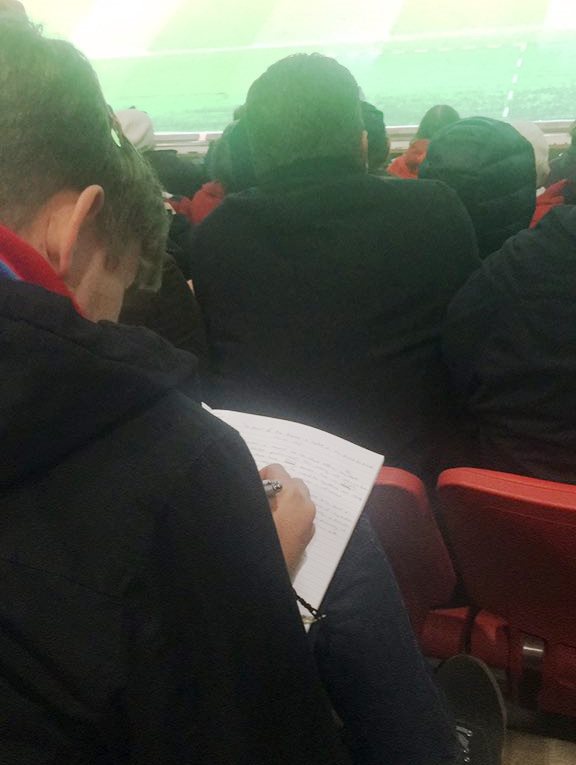 CRonaldo Corner.  Let's stop training for a photo.
And a photo shoot for a new range of shoes.  They're only 350 Euros; who wouldn't.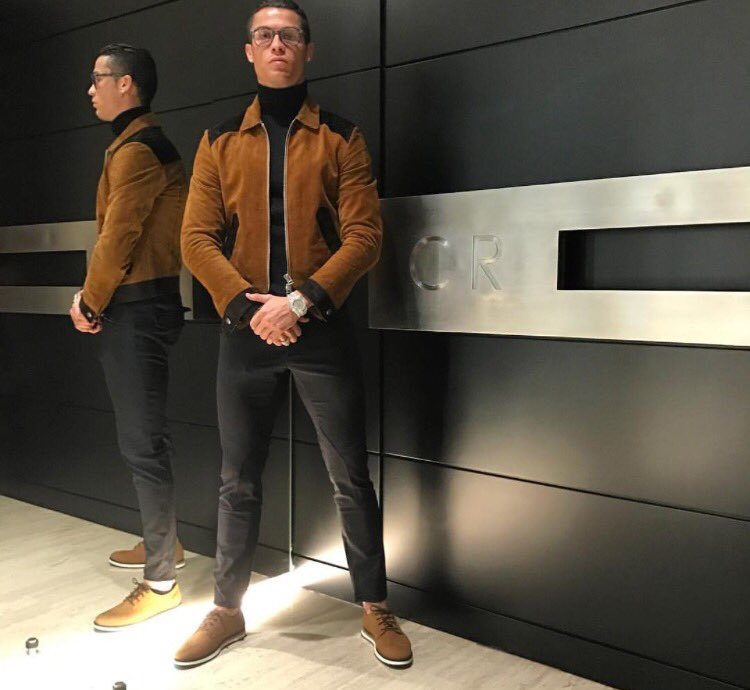 In other people with egos news, here's Virat Kohli, and his immaculate beard, doing family time; presumably in his Hummer.
Maybe slightly cheaper than Ronaldo's shoes; are you short of Secret Santa ideas?  Perhaps you know somebody who is a Brisbane Broncos fan.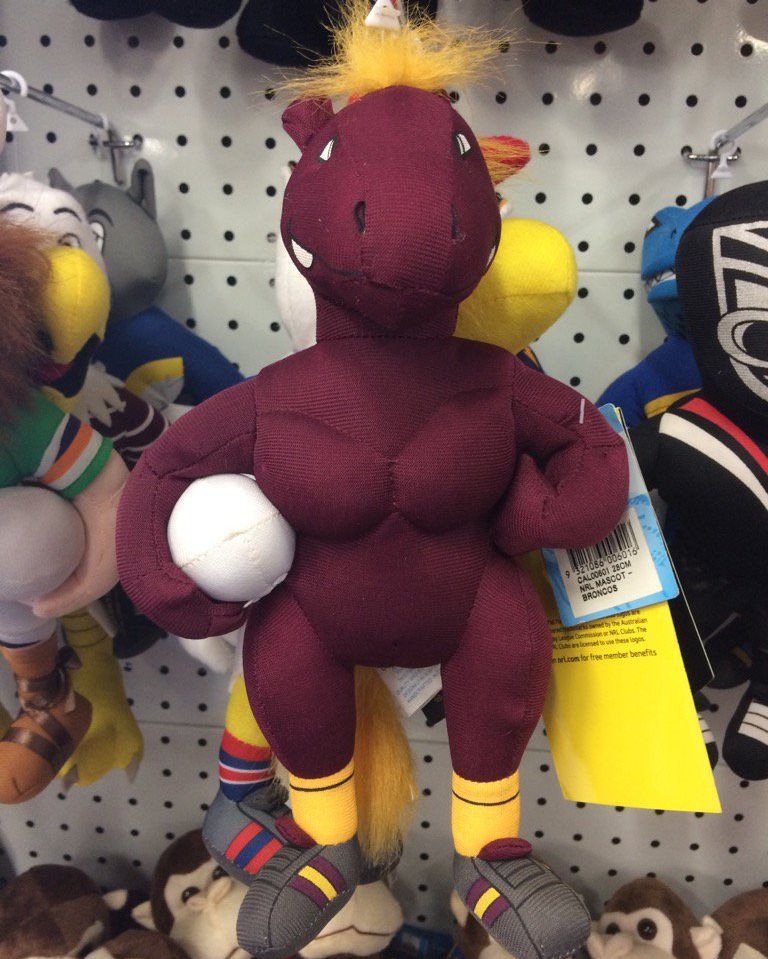 The McDonalds Super Smash is about to start.  Luke Ronchi may need a new bat for that.
Australia really does sunsets well.  Coffs Harbour during the ODI between Aus & South Africa women's teams.
Did you think the All Black season finished last weekend?  Not at all; there was still the dress-up in full kit and wander round Tokyo advertising AIG leg on the way home.  Got to love the bemused look from the onlookers.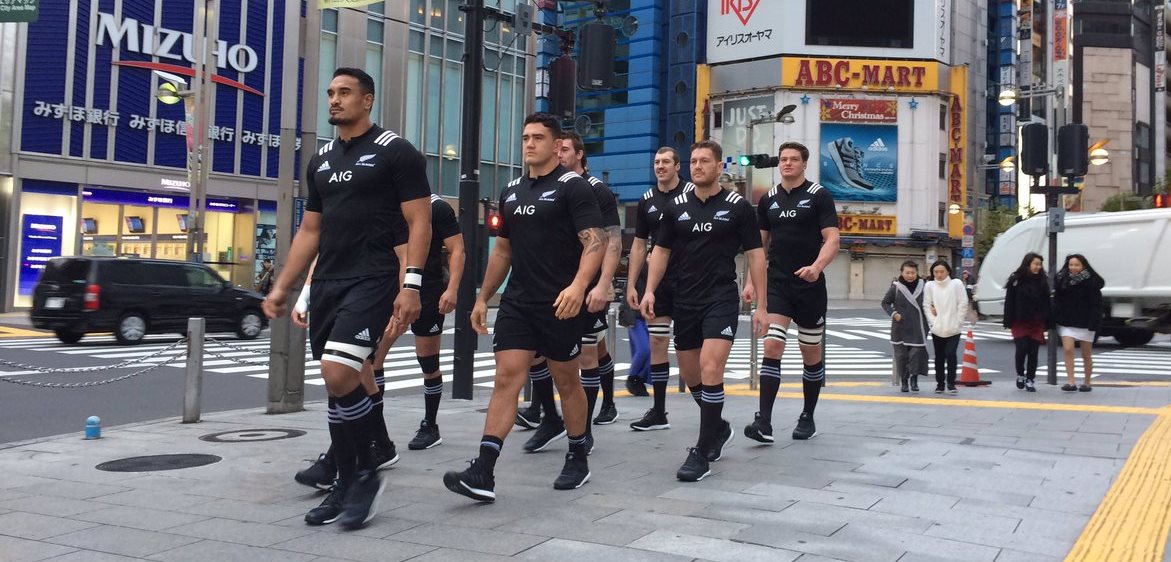 On the topic of people subjected to silly walkabout tours, here's Prince Harry making out he can play cricket in St Lucia.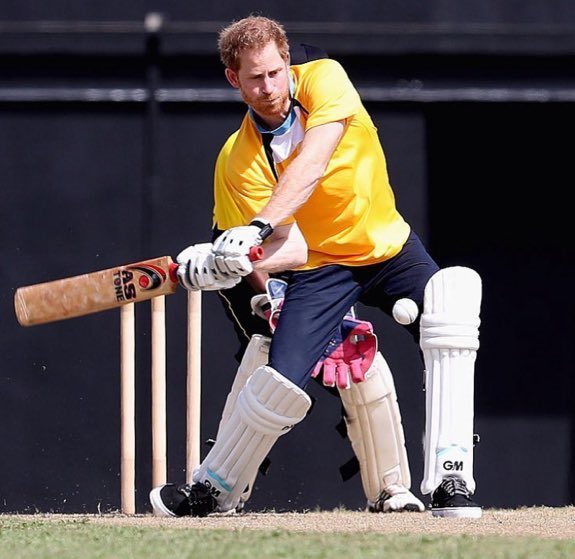 Who wants to see Ross Taylor's eye again?
Atlético fans pay tribute to Chapecoense at the stadium in Medellín where the teams were due to play
BELA HOMENAGEM! Torcida do Atlético Nacional dentro e fora do Atanasio Girardot. #ForçaChape 💚🏹🙏 pic.twitter.com/FSD7TqAtIX

— FOX Sports Brasil (@FoxSports_br) December 1, 2016