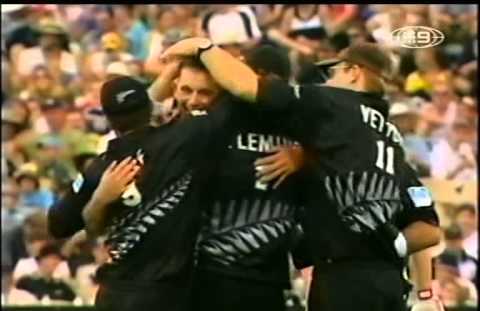 In all these bilateral cricket trophies (Border Gavaskar for example) it's always the Australian player first; isn't it?
Anyway, for the first time Australia takes on New Zealand in a standalone ODI cricket tournament before Christmas.  And records would indicate it will not be easy.
New Zealand has played 58 ODIs in Australia to date for 17 wins and 39 losses.
We remember the good times; Hadlee and Bond in their pomp, that VB series of 2001, but it's not an easy place to visit.
Australia has, with some reason, whined on during the week about changing formats mid-season isn't easy, but welcome to our world.  Australia, following the immediate post Packer years of experimentation has slipped into a formula of test matches ending up with the New Year's Day Sydney test (which never starts on New Year's Day) followed by a month of white ball stuff.
In those 58 ODIs there have been four instances of NZ players scoring centuries.  Of those four, three ended up in defeat.
And three instances of bowlers taking 5WI; all of which in a winning side.
Most of the talk pre match has been around the make-up of the bowling attack; specifically around the inclusion of Lockie Ferguson.  Comparing a bowler with Shane Bond before an international debut is a strange and dangerous game.
But the biggest issue has to be the make-up of the middle order.  So much experience; McCullum, Taylor, Elliott, Anderson and Ronchi, is missing from the team who won the Trevor-Barry Trophy in February, and it's unsure how they will be replaced.
The biggest questions will be around whether Nicholls should play ahead of an all-rounder packed order of a couple of Colins and Neesham, and how to get the best out of BJ Watling.
There's a good argument the latter could bat at four in this series.
This series does seem strange coming at this time of year, but once it starts we'll be all over it.  And Australia, through the Big Show, has helpfully added some in-fighting as a back-drop.