Sporting pictures of the Week :- 24 November
0
So farewell then Anthony Hudson.  Here he is in his last engagement with the All Whites; saying goodbye in Lima.
Ashes Corner.  This is what it's all about.  It's not quite as big as the MCG.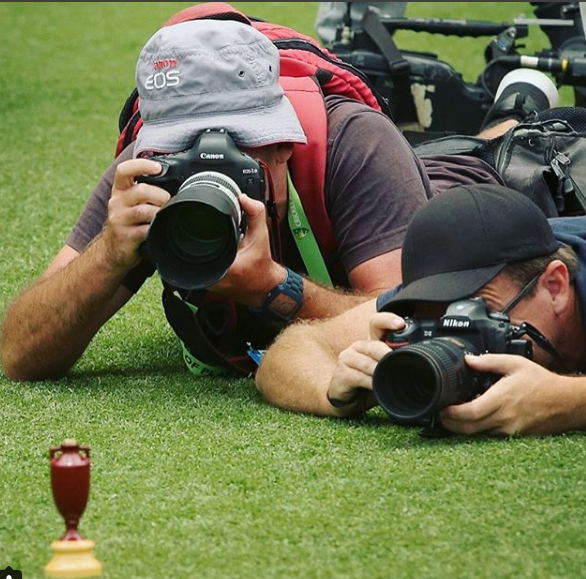 Here is Matthew Hoggard back at Lords for an all-night sleepover.  How many of these urns are there?
Stuart Broad got hit by a golf ball and posted the picture.  There's something odd about this picture that's hard to put your finger on.  Basically there's an Ed Sheeran wannabe in the room with him but he can't do anything about it because he's the skip.  And why all those cushions?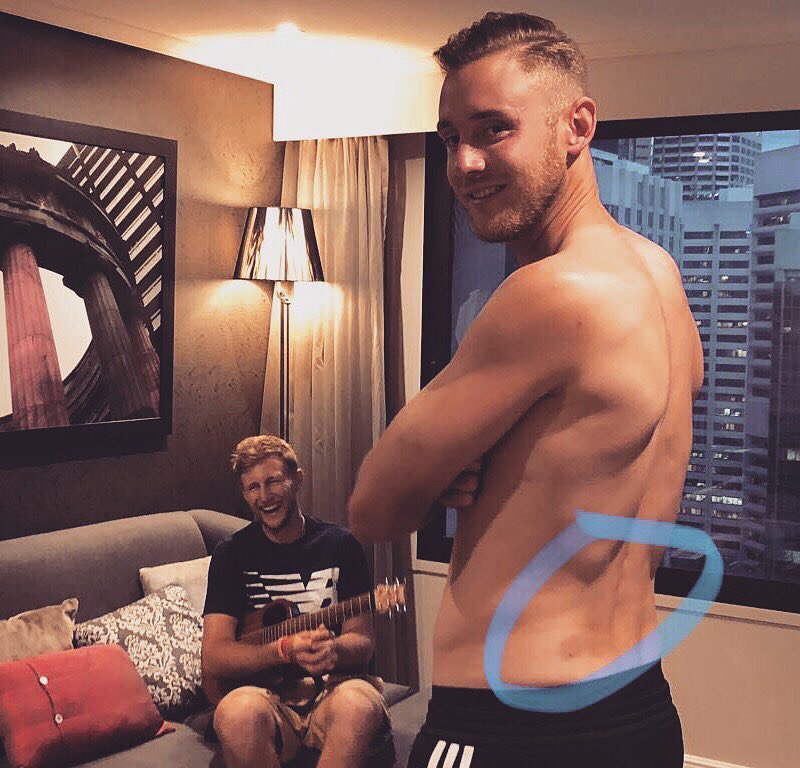 But there's that bloody pool at the Gabba.  England's Jake Bell gets the cringe factor in early.
But wait; the home side can easily better that.
And, on the eve of the series Brisbane's Courier Mail enforces its reputation is the Boofhead paper of record. Gabbatoir, bloody Warnie reckons, Poms, those slugs on lips and a complete lack of understanding when it comes to history.
David Goffin waits at the net as Grigor Dimitrov reacts to his victory at the ATP World Tour Finals.
Ekpe Udoh goes for the basket against the Utah Jazz.
Now how did whoever drove the bus get it to park in there?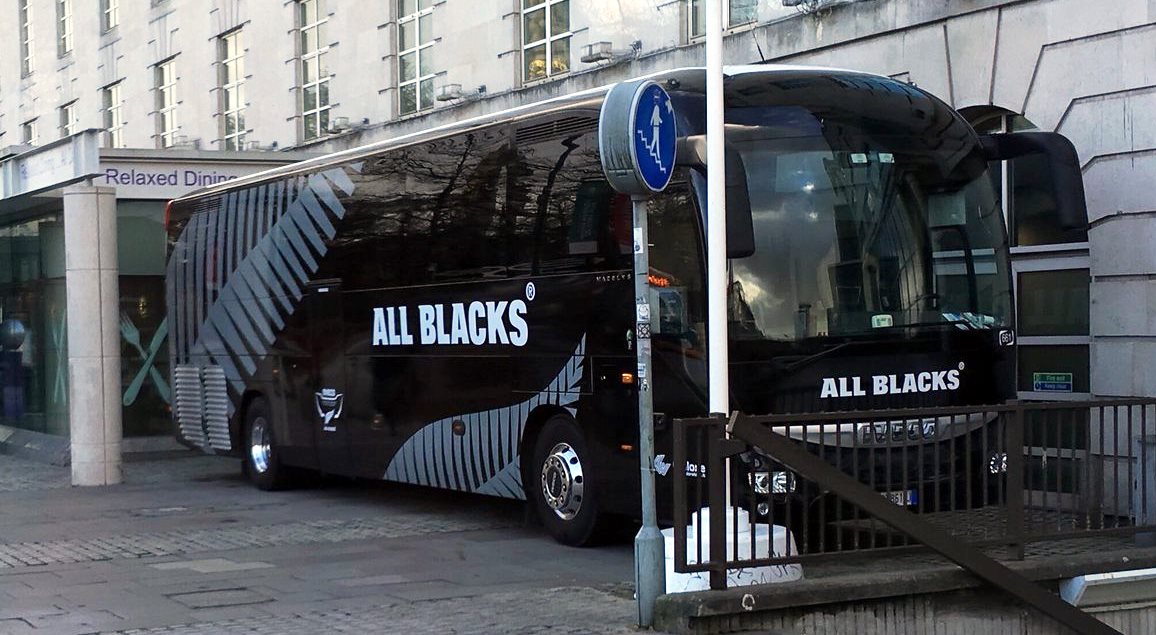 This would be a good candidate for a What Happened Next game.  Newcastle United's Florian Lejeune and Manchester United Juan Mata battle for the ball.
Hamburg fans light fireworks during their Bundesliga match against Schalke 04.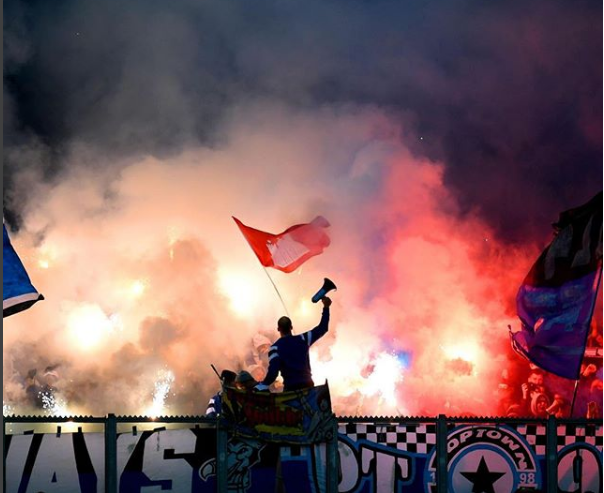 Wigan Athletic's Ryan Colclough can be excused for doing the FKW here.  He'd just scored two goals then got the sign from his father that his wife's waters had broken.  You have to wonder what that signal was.  Anyway, he got subbed, rushed to hospital, and took this pic.