Virtual Reality Cricket Comes to Basin Reserve
0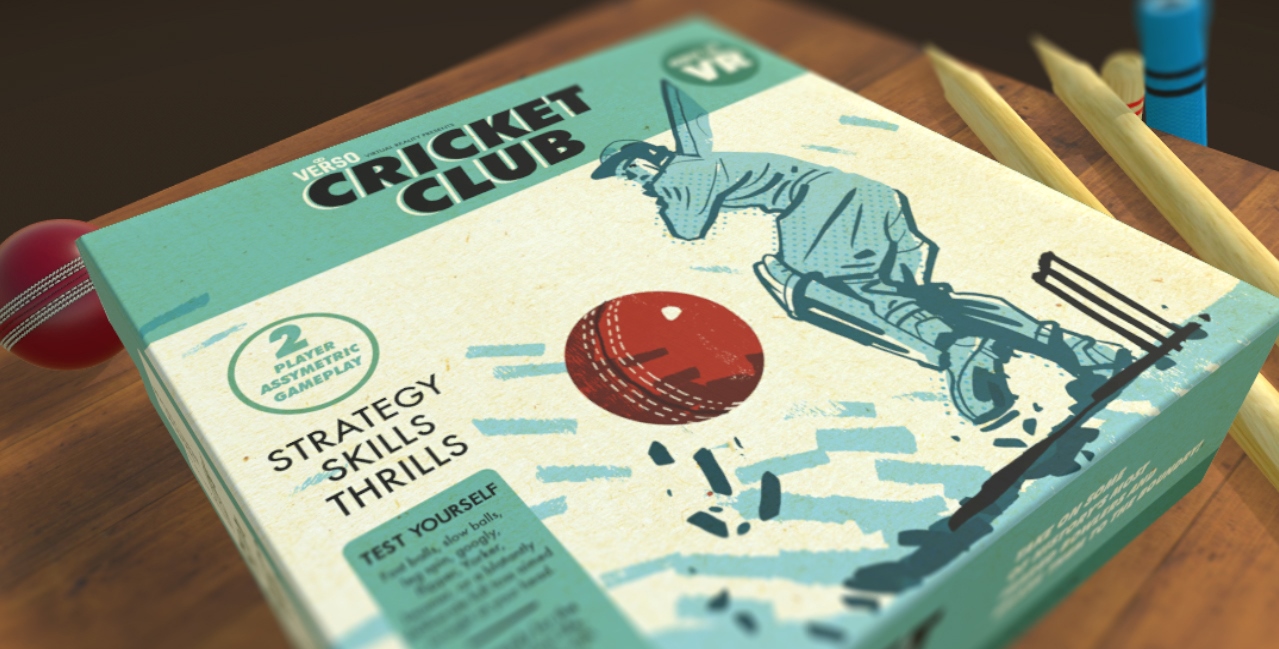 Press Release. Comments in italics
When the BLACKCAPS take on the West Indies at the Basin Reserve from December 1st, fans will have a unique opportunity to experience what it's like to stand in the middle of the Basin Reserve thanks to VersoVR and the New Zealand Cricket Museum.
For the first three days of the Test, VersoVR are setting up their virtual reality cricket experience within the New Zealand Cricket Museum. Through a virtual reality headset, Cricket Club takes users out to the middle of a packed Basin Reserve.
After taking in the Test match atmosphere, users – with a real cricket bat in hand – step up to face four overs in an attempt to head-up the leader board at the end of each day. The New Zealand Cricket Museum are offering a prize pack to each days' leading run-scorer.
Developed by cricket lovers who were keen to combine their passion for the game with their technical expertise, Cricket Club has been created with the goal of opening the game of cricket to new audiences. It also has some potential to be much more than just a game, as Paul Densem of VersoVR explains,
"We're really excited about the chance to introduce fans to Cricket Club at the Basin Reserve this week. We've had a lot of fun creating it and can't wait to see how others go at trying to rack up runs.
"There's a bigger goal at play too, as we look to expand the concept we're exploring its potential in other areas – including as a coaching tool."
The initiative continues the New Zealand Cricket Museum's commitment to new technology and experiences. Museum Director, Jamie Bell, is enthusiastic about bringing Cricket Club to fans during the BLACKCAPS' Test,
"This is a really exciting example of a local company developing an experience that gives a unique, hands-on, interaction with cricket.
"It's exactly the type of experience we want to be able to offer at the Cricket Museum and this Test match offers fans the chance to take it for a test drive in what will be a New Zealand-first experience."
Cricket Club will run in the Oakley Gallery at the New Zealand Cricket Museum from December 1st to 3rd, 2017. Four overs of VR cricket will cost users $10, and the experience will run in two sessions from 10am – 12.30pm and 1.10pm – 3.30pm each day.
And while you're about it don't forget the book sale.