Sporting pictures of the Week :- 29 March
0
Yes sport goes on, and it adapts.  Will Davison itching for his E-series practice.
You can't say the NRL didn't try with its self-distancing protocols.  And Wayne Bennett probably didn't mind either.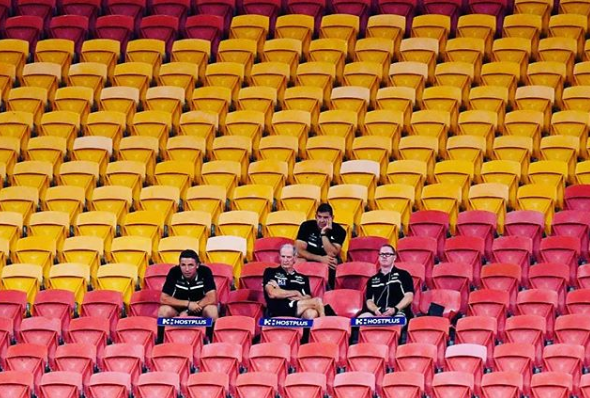 2020 sports grounds; Bogota, Colombia.
A contrast in a present and former NZ cricket captain.  Williamson passing the time by doing yoga with his dog.
And his predecessor brews some beer.
Of course it is also a time for players to advertise things.  Like RJ Hampton and, um, Old Spice.  "Long lasting quality scent" apparently.
In Iraq, sport goes on.
From the archives.  12 years ago a clean cut Grant Elliott made his test debut alongside some guy he dragged out of school.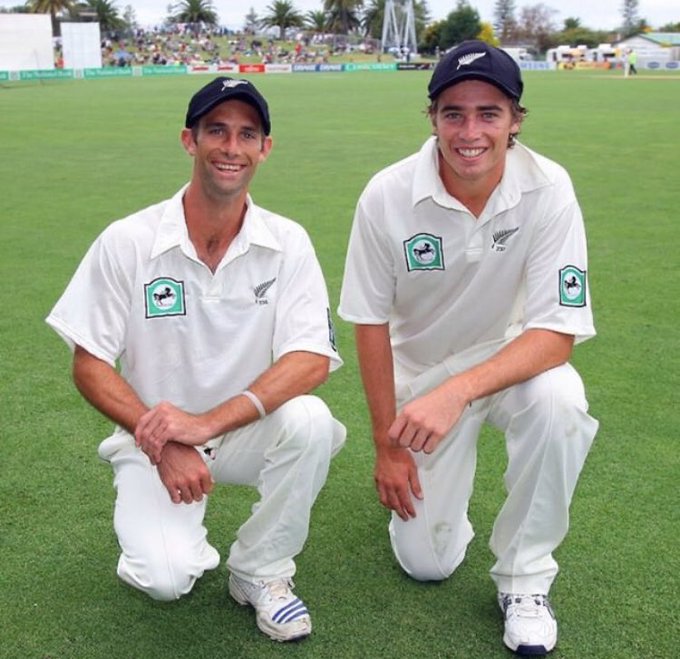 And four years ago this week; the passing of the great John Cryuff.