Sporting pictures of the Week :- 6 February
0
So farewell to the Australian Open 2022.  Some people watched the actual tennis too.
Title winning boxer Claressa Gwoat Shields with some comfy footwear.
How seriously should we take the NHL All Star stuff?  Here is Ducks' Trevor Zegras scoring a goal blindfolded, dressed as his favourite Dodgeball character.  You be the judge.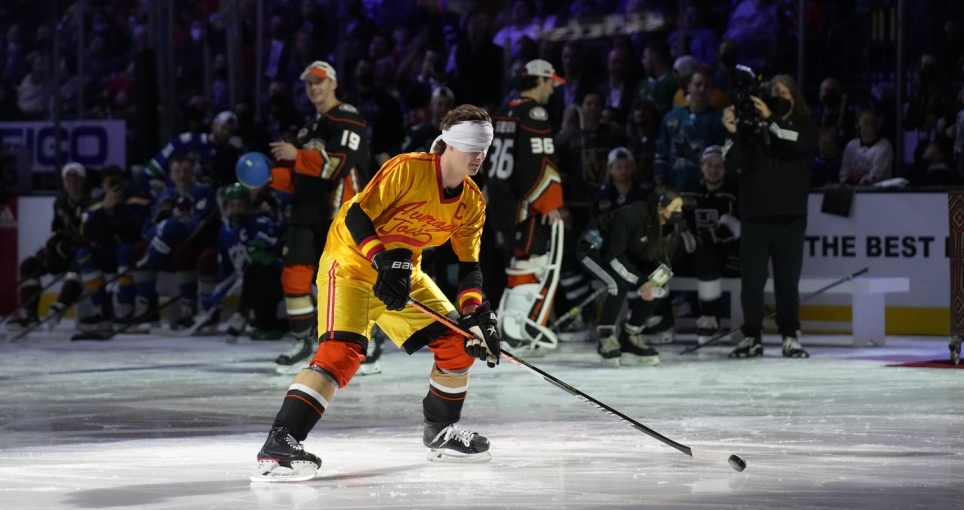 In these days of increased concerns about concussion professional pillow fighting has become a thing.
Got to rate this group of fans at the African Cup of Nations.
Ja Morant of the Memphis Grizzlies soars for a dunk over Washington's Bradley Beal, while Steven Adams (4) watches on.
Virat Kohli with one of those make yourself excel type memes.  I was looking back to you to see you looking back at me.
To go surfing off the Aleutian Islands, between Russia and Alaska you need to fly yourself in and out and provide your own supplies.  Makes for an amazing photo though.
Cricket from around the world.  The Zabarwan mountain range on the outskirts of Srinagar, India.
From the archives.  Richie Benaud and Ian Chappell.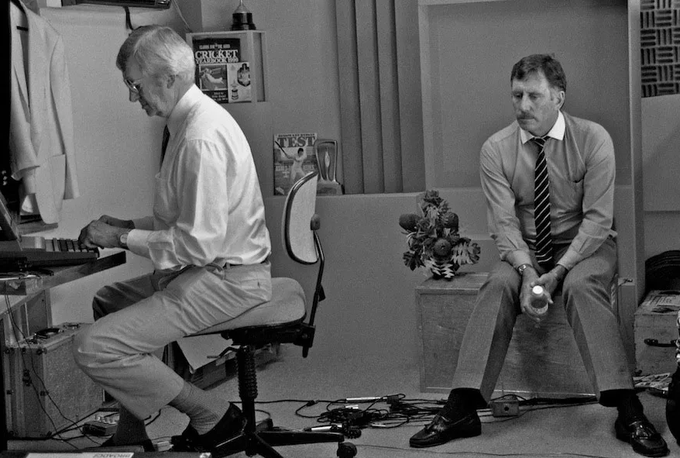 Tomorrow; Winter Olympics Pictures of the week special.