The Great Show rolls on
0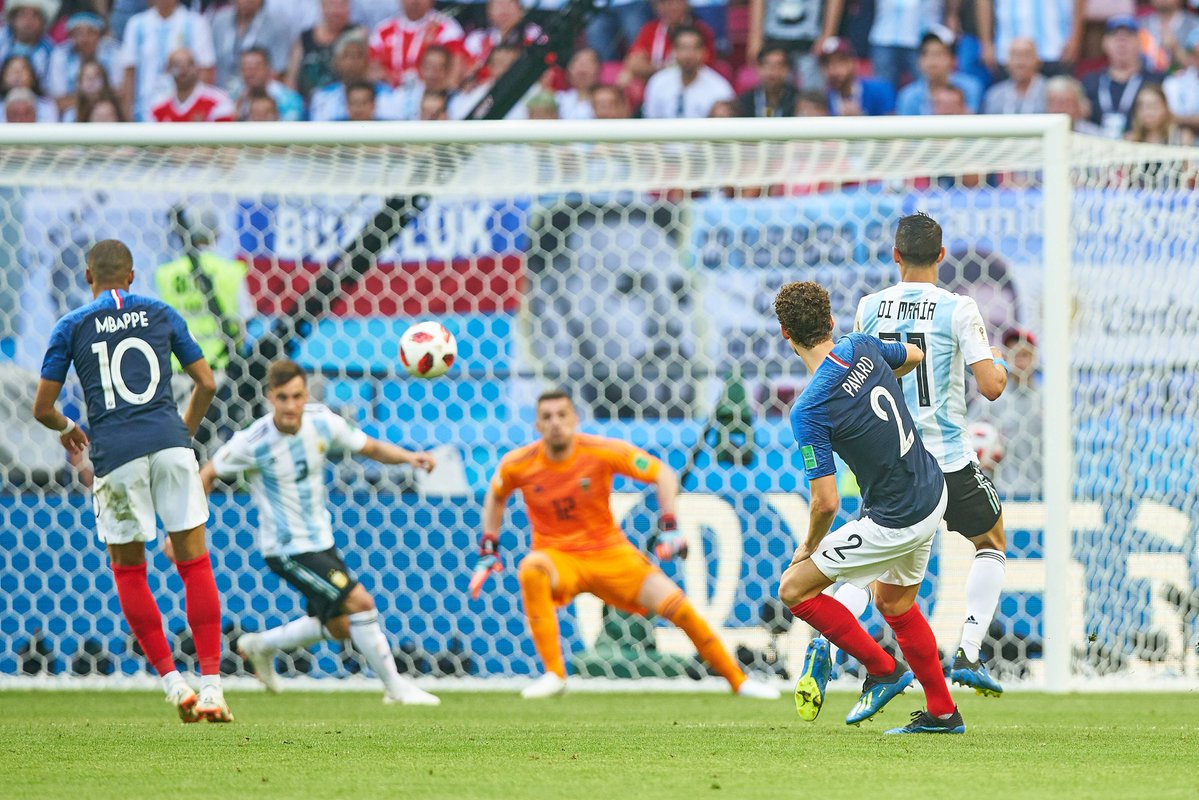 By The Spotter
The World Cup often brings a fair share of the brilliant and the ludicrous. No sooner will one stop gagging on the tripe of Christiano Ronaldo being anointed by stupid sections of social media as the greatest of all-time (it's Pele, Pele and Pele, by the way); the next piece of hog's bottom that will be served up, just wait for it, will be the claim that this World Cup has been the best-ever in history. It's been blimin' good, but you suspect those who start making that call have only actually seen about four or five tournaments at the most in their lifetime, and solely on TV.
Fair enough to make comparisons in living memory, but we shouldn't really attempt to broaden the argument to all editions. The only people we should actually bother listening to regarding the greatest tournament ever are the ones who have actually been to a few of them live, anyone who has had the World Cup as their hobby for a large portion of their life, or other experts such as sports historians or authors on the subject. Anyone else is just pretending.
I've been a fanatic about the World Cup since I was a boy. I can tell you off-by-heart every winner, runner-up, score in the final and host country of every tournament since it began in 1930. I have read dozens of books on the World Cup. I went to every home match bar one when the All Whites first made the Finals in 1982. By far and away my most successful school project was on the history of the World Cup. But to tell you what was the best-ever tournament? How would I know? And would I be able to guess? No, not especially.
And I'm not about to start giving my opinion on this 2018 one, either. More so than ever for the reason it's being staged in a nation with a murderous, unscrupulous leader who locks human rights away in a cupboard never to be opened.
And on other travesties- don't believe FIFA for a second when they trumpet that the VAR has got something like 98% of calls correct. This is absolute nonsense and plain propaganda. It's barely over 80%. And the fact is that the referee's initial call was proven correct in those instances where the evidence was too inconclusive for the decision to be overturned. Really, will we ever quite understand why FIFA in their right minds chose their showpiece tournament to institute a practically brand-new and far-reaching concept like VAR? But then again, this is the organisation who gave us Sepp Blatter raw and unfettered for so many years, so we shouldn't really be all that surprised.
There have been some wondrous goals so far. I was quite happy to go for the cushioned half-volley unleashed by France's right-back, Pavard versus Argentina as the best, but I reckon that got usurped by Chadli's incredible team goal right at the death for Belgium against Japan- a 90-metre, absolutely hair-raising blitzkrieg of a score that covered so many great goal bases- time, technique, surprise, intelligence and drama-content. Therefore I can't go past that one.
Among my two wishes for the rest of the tournament: The first is that the VAR short circuits itself during the Final. The second is that we don't have to suffer the screeching tones of the drama queen Peter Drury as the commentator for the final. I'm not sure of the name of the guy who did France-Argentina (and one other Round of 16 game as well), but he was excellent. And John Helm's not too bad either. Sorry Peter Drury, but I kind of hope you contract laryngitis, just in case.
talltree@xtra.co.nz (Paul)