The Losi Filipo case… Some questions
1
By Scott MacLean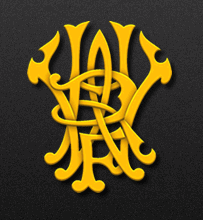 Was Filipo under contract to Wellington Rugby at the time of the incident? If so, why was he retained? If not, why was he offered one?
Given he was 17 at the time and the location of the incident, had he been drinking and was he intoxicated?
Why did WRFU allow him to play for Wellington at the U19 Tournament?
Does Filipo still have a contract of any sort with WRFU as of today, and if so, why?
What was the 'generic information' provided to Filipo's lawyer by WRFU about the effects of a conviction on a professional rugby player?
Does WRFU believe a discharge without conviction in this case is appropriate?
In providing character references for Filipo, did Upper Hutt Mayor Wayne Guppy (a former coach of Filipo's at St Pats Silverstream), and WRFU CEO Steve Rogers ask for a discharge without conviction, and if so why?
Does WRFU believe that talent trumps character with its contracted players?
Does WRFU have a policy, or clause in their player contracts, regarding expected behaviour from contracted players that extends to facing charges that carry a custodial sentence? If not, why not?
Given this is the second time in less year that a Wellington Premier grade rugby player (and former member of the Academy) has been before the courts on assault charges (and also discharged without conviction), does WRFU believe there is a violence problem amongst players?
Given that the most seriously injured of Filipo's victims was also a Wellington Premier grade player, what support has WRFU given him, and those also affected by Filipo's actions, since the incident?
How on earth does the Judge consider a discharge without conviction appropriate given the injuries suffered by those affected by Filipo's victims?
Does New Zealand Rugby and its CEO Steve Tew consider that harming a potential professional players future outweighs the gravity of the offence, and that the perception exists that rugby players receive leniency as a result?
Follow Scott on Twitter