The Mitre 10 Cup Team of 2018
0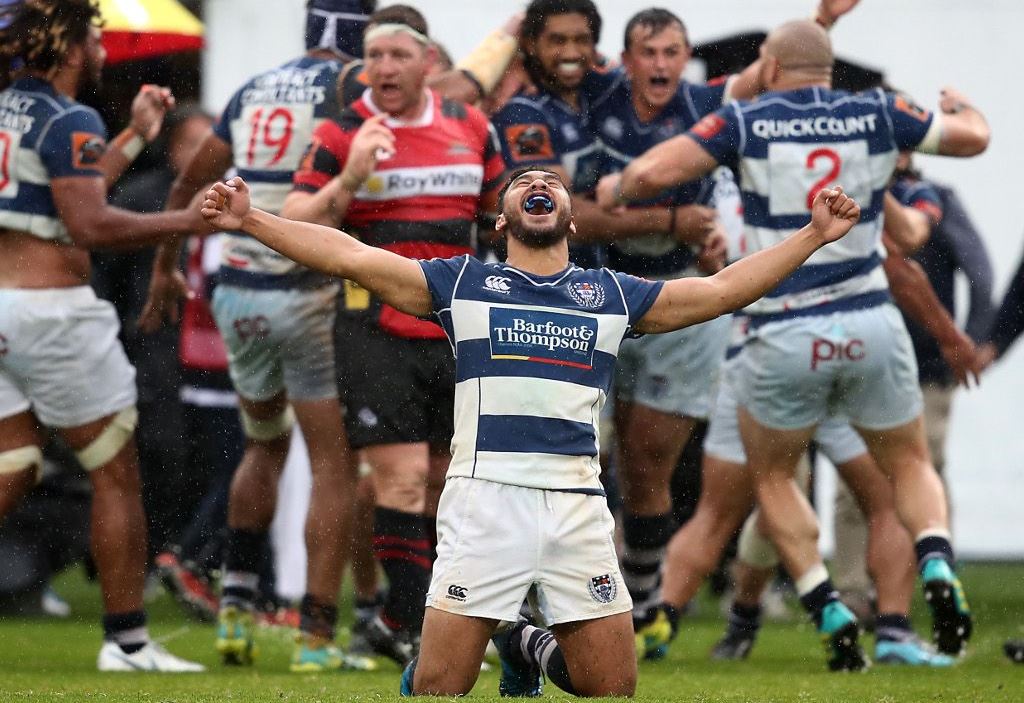 By Scott MacLean and Ryan Nixon
The Mitre 10 Cup has come to an end, with easily the most pulsating game of the lot to round it off as Auckland roared back to beat the Evil Empire in an extra-time thriller and deny the latter a 10th title in the last 11 seasons.
As with last year we're naming a team of the competition, only that this time around it's a collaborative effort with the selection panel having doubled to myself and Ryan Nixon.
So without further ado, your 2018 Mitre 10 Cup Team of the Year.
1 – Wyatt Crockett (Tasman). The old bloke might not have signed off with a title in his swansong campaign but he's got enough of those already. In a season where he topped 200 Super Rugby games, and moved past the late, great Sir Pinetree into second on the list of first-class appearances Crockzilla was in vintage form. Honourable mention: Lua Li (Harbour), Sam Prattley (Auckland)
2 – James Parsons (Harbour). Another grizzled veteran of the front-row club. Perhaps not as impressive as last year where he was beaten out for this gong by Asafo Aumua, but still delivered for a Harbour side that deserved better than missing the playoffs. His outrageous behind-the-back pass against Canterbury was one of the moments of the season. Honourable mention: Samisoni Taukei'aho (Waikato), Robbie Abel (Auckland), Ricki Riccitelli (Taranaki)
3 – Sef Fa'agase (Canterbury). Who you ask? The Auckland-born Samoan has spent most of his life in Australia, but took up an opportunity with Canterbury this year. Delivered in his core roles at set piece and made his presence felt with ball in hand as well. Honourable mention: Tyrell Lomax (Tasman), Josh Iosefa-Scott (Waikato)
4 – Luke Romano (Canterbury). Most former AB's generally pack their gear up and head to Europe or Japan to cash in on their name and fame, but Romano opted to stay around. He may have slipped down the AB's pecking order, but delivered game-in, game-out for the Empire. His departure from the final due to injury was a telling blow. Honourable mention: Isaia Walker-Leawere (Wellington)
5 – James Tucker (Waikato). The kind of player made for Mitre 10 Cup and his hard graft at either lock or six was a key part of Waikato's forward revival. A fantastic ball carrier, tireless defender and effective lineout option, it was a shame to see him depart the Championship final in the opening minutes with what looked a serious knee injury. Honourable mention: Michael Allardice (Hawkes Bay), Fa'atiga Lemalu (Auckland)
6 – Evan Olmstead (Auckland). The big bearded Canadian had an exceptional campaign, more so when considering his unfamiliarity with the NZ game. He then took that up several notches with a stellar outing in the final where he was simply immense. Honourable mention: Ethan Blackadder (Tasman), Reed Prinsep (Canterbury)
7 – Dalton Papalii (Auckland). His elevation to the All Blacks came as surprise and he has Sam Cane's poor cleanout technique to thank in part, but he's certainly deserving of it. A monster physically, he was a dominant force and it was unfortunate that he missed the final. Honourable mention: Dillon Hunt (Harbour), Antonio Kiri Kiri (Manawatu)
8 – Akira Ioane (Auckland). The great enigma. When he's good he's great, but disappears for stretches as well. Still he's an absolute powerhouse at this level when he's in 'good' mode and those peaks outweighed the troughs. Honourable mention: Teariki Ben-Nicholas (Wellington), Mikaele Marino-Tu'u (Hawkes Bay)
9 – Mitchell Drummond (Canterbury). So, he didn't get to lift the trophy like countless of his Canterbury captain predecessors have. But he was outstanding in this competition once again – especially on attack – and might have moved up a place or two in AB's thinking. It remains a mystery why he was subbed off in the final when his leadership was required. Honourable mention: Brad Weber (Hawkes Bay), Jonathan Ruru (Auckland)
10 – Fletcher Smith (Waikato). Arguably no one advanced their credentials more in the Cup than Smith did. Moving north after three seasons with Otago, the former Christchurch Boys High standout finally began to deliver on his promise and adding game nous to a highly-accurate boot. It's also not coincidental that Waikato's fortunes changed after he switched from fullback to #10 in round three.                Honourable mention: Harry Plummer (Auckland), Brett Cameron (Canterbury), Josh Ioane (Otago)
11 – Sevu Reece (Waikato). Tries, tries, and more tries. The Fijian racked up 14 of them including four against Northland in the Championship semi and then a double in the final to put his team back into the Premiership. And he's likely to be back next year after a deal to join Irish side Connacht fell through. Honourable mention: Jona Nareki (Otago), Salesi Rayasi (Auckland)
12 – Dwayne Sweeney (Waikato). The old bloke of the Mooloo midfield. Sweeney returned with some unfinished business after last year's relegation and led the side back into the top-flight by showing that in a competition full of young bucks there's still a place for a head in the backline that's been there and done that. Honourable mention: Sio Tomkinson (Otago), Teihorangi Walden (Taranaki)
13 – Quinn Tupaea (Waikato). The young bloke of the Mooloo midfield. Like Reece a product of the Hamilton Boys' High factory, the 20-year has gone from carving up school sides to doing it to fully-fledged adult ones in a matter of a couple of years, including eviscerating Otago in the Championship decider. Where he could be in two years' time is anyone's guess. Honourable mention: Matt Faddes (Otago), Levi Aumua (Tasman), Matt Proctor (Wellington)
14 – Tevita Li (Harbour). OK. We're cheating slightly here since Li is usually a left winger by trade, but another solid body of work made it difficult to leave him out. Always a threat, and second only to Reece in the tryscorers tally including another big haul against Taranaki. Honourable mention: Melani Nanai (Auckland)
15 – George Bridge (Canterbury). Scores tries? Check. Sound defensive work? Check. A better kicker than you think? Check. Named in the All Blacks? Check. Bridge's replication of the Scott Hamilton career blueprint continues unabated.  Honourable mention: Will Jordan (Tasman), Michael Collins (Otago), Wes Goosen (Wellington)
Least Valuable Player: Jarred Hoeata and Jesse Parete (Taranaki). Joint-winners for their dedication to the niggle rather than the game itself, especially at a time when their injury-ravaged side needed as many heads focused on the task at hand.
Follow Scott  and Ryan on Twitter