The other cricket test going on
1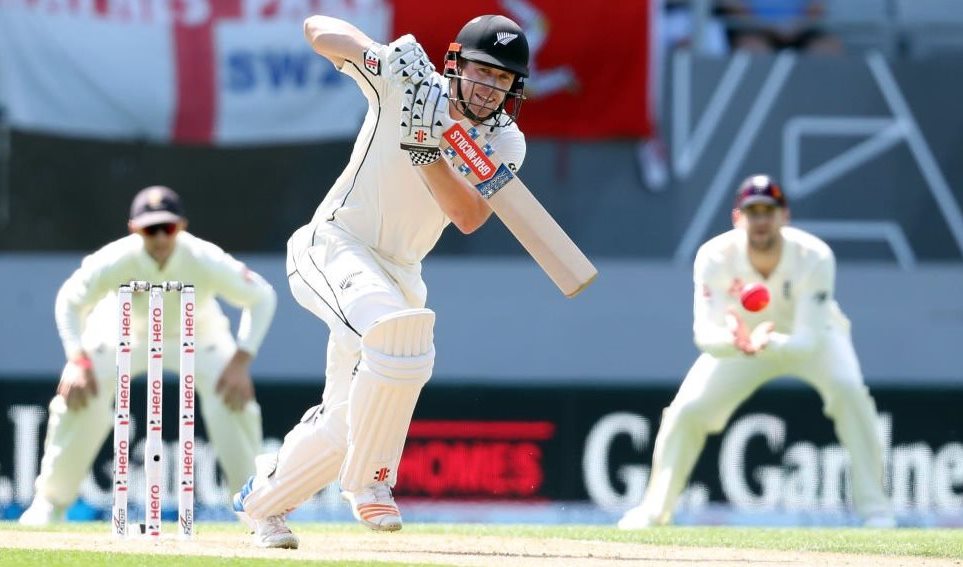 What a day for international cricket.  The ongoing soap opera of a series in South Africa keeps throwing up all sorts of awfulness, and there will be a lot of attention over the next few days in seeing what "Cricket Australia's Head of Integrity " (yes, such a role exists) comes up with.
England sure picked a good week to be bowled out for 58.
Meanwhile, after two frustrating days of not a lot of cricket, the test in Auckland resumed.  After such disruptions test often resume with a draw the most likely result but because of the fun on Thursday this one is different.
Once the initial burst from Anderson and Broad was negotiated, and with people being distracted by the James Sutherland press conference, it was time for New Zealand to start putting the foot down.
Watling had taken 10 runs off an Anderson over before, for the first time in his innings, going for a wide one from Broad to be caught behind.
Not much has gone England's way in this test, (three runout opportunities were missed this afternoon) and there was no better time for Colin de Grandhomme to walk out to bat.  The ball was 27 overs old, Anderson had just been rested, and the sun was out.
Emphasising the narrative, he would be given not out a couple of overs later when hot spot indicated a slight inside edge to the keeper off Woakes.  But those reviews had sailed on Thursday.
In the end the damage could've been worse; it was a fleeting cameo, not unlike Astle's that was to follow.
In other news Sodhi took 7/30 at the Basin today.
While all this was happening, Henry Nicholls, 24* on Thursday, 49* on Friday and 52* on Saturday brought up his second test century.  At times he can appear a little fidgety for some, but this was a great knock of application.
Towards the end of the knock the English bowlers had run out of ideas.  They tried the bowl to a batsman's strength trick with a 7-2 field, most of them around the point area.   Once he passed his century and the run rate really lfted he pulled out the dinky sweeps and reverse sweeps.  The third highest score of the innings was 31.
This was an innings of quality that has surely reinforced the fact that there is no vacancy at #5 in the New Zealand test batting order.  There hasn't been one for a couple of years now, and hopefully people will stop imagining there is.
Southee even started chipping Anderson over the leg-side infield for twos and threes in true Glenn Turner style.  Yet another support score between 31 and 18.
There was a bit of Social Media angst about when the declaration could have been made, but drinks did seem to be a logical time to pull out
You would assume the decision to bat on for as long as they did was a combination of the You only bat once theory and to push the new ball towards the dusk period.  They will have only batted on too long if the match ends in a draw and England has not wiped off the deficit.
It also removes the possibility of a pesky 100 run chase in the final session under lights tomorrow night.
.The lead is 369, and there are roughly 150 overs remaining.