The Tokyo Diaries Preview – Part 1 of 6
0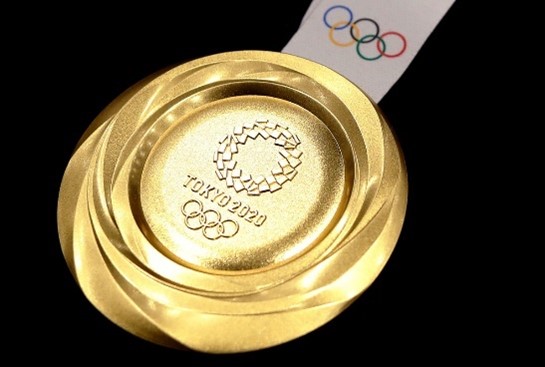 By Keith Miller
The countdown is on.  The Olympic Games that almost didn't happen may be a year later than expected, but the Greatest Show on Earth is set to commence.  The IOC said so.  So, get that fridge filled, and sit back to enjoy what promises to be an Olympic Games like none that we have seen before.  The viewing times from a New Zealand perspective are excellent, and I look forward to bringing you an irreverent take from Tokyo (not that I will be there, but you get my drift).
Let's kick off with the first of our event previews, and please note that all times are listed as NZT because I am good like that.  We'll start with: –
3×3 Basketball
In retrospect I should have referred to this as Three x Three Basketball so I could funnel this down the alphabetical list, but that's life.  Look, I'm sure that if it's fun to play in the park with a few mates, but when the full sport is already at the Olympics, this seems like a serious case of overkill (see also Beach Volleyball).   I appreciate that it has been brought in to make the Games funky and hip to the cool cats and the young folk, but c'mon.   If nothing else, at least there will be one Basketball Gold Medal that the USA won't be winning.
If you are keen to watch, it is a 5 day competition with pool games starting anywhere between 1.15pm and midnight – the medal games are on the 28th July from 11.45pm.
Archery
One of those sports most people only get an opportunity to watch live at each Games, this has been great viewing over the past few events, thanks largely to the  advancements in television coverage.    This is a cutthroat competition – after a ranking round on the 23rd July, where each Archer shoots 72 arrows, the competitors are paired off so that this highest points scorer plays 64, 2 plays 63 and so on in a knockout scenario.  Lose, you are on your way.   An absolutely enthralling watch for all 9 days of the competition.
Being an outdoor sport, the timing from a New Zealand audience's perspective couldn't be better.  The knockout phases start at 12.30pm while the medals go up for grabs at 5.45pm.
Artistic Gymnastics/Rhythmic Gymnastics
Artistic Gymnastics is one of the glamour events in any Games.  There will be people holding their breath, wincing in pain, and crying in desperation – and those are just the viewers.  The athletes are something else altogether.  Just when you think that you have seen everything a human could physically achieve, along comes Simone Biles to destroy your fragile grip on reality.  Tucked away at the end of the Games, the last 3 days sees the Rhythmic Gymnastics that, let's face it, people only really watch to see if anything horrible goes wrong.   Extremely athletic, extremely impressive, extremely yawn-inducing.  But hey, whatever cheeses your cracker.
Plenty of medals on offer here, with full coverage anywhere from 1pm to 1am.  A surefire winner from a viewing angle.
Artistic Swimming
What do you do when a sport has become a laughing stock?  Why, you simply rename it.  For those of you (if there are any) trying to hunt down Synchronised Swimming, you'll now have to search under "A".  Somehow, Synchronised – sorry, Artistic – Swimming has lasted at the Olympics since its introduction in LA in 1984.  Nobody is really sure why, although to remove it now would probably seem to make it a bit of a soft target.   There are only 5 days of competition, which could be regarded as the sport's saving grace, although there is no doubting the sheer physicality of the event.
You can watch the Artistic Swimming between 10.30pm and 12.30pm towards the end of the Olympic Calendar.  But I am picking you probably won't.
Athletics (Track & Field)
What is left to say?  The last 10 days of competition is largely dominated by the absolute pinnacle event of Track and Field, and you wouldn't want it any other way.   Yes, there will be some dubious characters involved whose greatest performance will be dodging the drug testers, but park that and enjoy the spectacle for what it is.  This is really what the Games are about, with people looking to embrace the Olympic ethos of going faster, higher, or stronger.    You will be able to smell the tradition from here and whilst it will be the first games sans Usain Bolt for some time, there will be plenty on offer here to please everyone.
As you'd expect, there is wall-to-wall coverage on each of the 9 days, with the morning sessions starting at 12.00pm and the evening sessions ending around 2.30pm.  Be warned though – the 100m finals are much earlier in the competition that you would have expected, with the Women's on Day Two of competition (31st July) and the Men's the following day.
Badminton
After the farcical scenes in London 2012, the Rio version of events was much cleaner.  Did that make it any more interesting or appealing in 2016? Not particularly.   The reflexes these athletes show is at times astounding, but that can occasionally be quite hard to get across to the viewer.   Probably one of those sports where you would take the time to watch if there was nothing else on.  The problem being of course that there is plenty else on.
This is a 10-day competition that cuts right through the middle of the overall programme – viewing times are anywhere between midday through to 2.00am.
Baseball/Softball
Softball is the event starter, with competition starting two days prior to the Opening Ceremony, in much the same fashion as Football.  After six days, it is the turn of Baseball – played as a demonstration sport seven times at the Olympics, more than any other sport.  It was contested for in 5 consecutive Olympics from 1992, then dropped for two, now it's back for Tokyo, then it is due to be dropped for 2024, and then it will be reinstated (again) in 2028.  Which is probably the reason why nobody cares.
Coverage goes from pretty much midday to midnight for an eye-watering 16 days.  If it is your cuppa, you'll be a happy camper.  Just don't get too attached.
Basketball
It is difficult to say something too positive about an event where 15 of the 19 Men's Gold medals throughout history have been handed to one nation.  The USA also has a Silver and two Bronze Medals – the only time they didn't come away with some hardware was when they boycotted Moscow in 1980.  The Women have a similar record, with 8 Gold Medals, a Silver and a Bronze in 10 attempts. Lack of competition is one thing (the men ran 30 points clear of Serbia in the Gold Medal match in Rio), but the issue is that the NBA is so dominant that the Olympics pale into comparative insignificance.
The competition goes for 15 days, and the timing is again fantastic.  Midday through to 1am, with the Gold Medal Matches due to kick off at 2.30pm on a Saturday and Sunday.
Follow Keith on Twitter