The Tokyo Diaries Preview – Part 5 of 6
1
By Keith Miller
Shooting
Rifles, pistols, shotguns – it all makes for reasonably good TV viewing.   Another Olympic sport that has benefitted a great deal from high definition and slowmo replays, shooting always involves a fair amount of tension for the average spectator as well as the competitors – and for the Hungarian team, that includes the build-up.   All in all, not a bad watch, but when compared to some of the more high-impact sports it can get a little lost.
Another day time event, and another one that appears early – 11 days, starting from noon to around 8pm daily.
Skateboarding
Selected as a sport to make the Olympics hip, funky and down with the kids, the last thing they needed (in much the same way as BMX Freestyle) was yet another sport that is settled by judging alone.   Could be worth a passing glance – I guess the one saving grace is that at least it's not Breakdancing, because that would be…oh, wait…
Weirdly, whilst there are only four days competition, there are two days early on, followed by two days a week later.  Viewing is from noon to 3.30pm.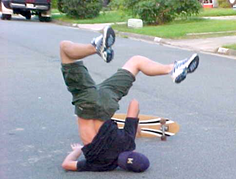 Sport Climbing
Finally – a new Olympic sport that celebrates being stronger, higher and faster.  I am picking this to be one of the real go-to watches in Tokyo.  I have high hopes (if you'll excuse the pun) going into this event – it has all the hallmarks of a potentially great TV sport, with speed, agility, strength and soiled underwear all rolled into one.  It is a shame there are only four days of competition, right at the end of the calendar.  Viewing is from 8.30pm to midnight.
Kudos to the IOC for bringing in such a deserving event.  Unlike….
Surfing
Too many variables for me in this one.  Weather conditions, or simply being in the water at the right time and catching a freak wave may get you gold.  And God knows what happens when a land-locked country gets awarded the games.  Sorry surfers – I know you get all wound up by Hanging 10, goofy footers and…umm…other things, but this ain't for me.
Great viewing times though – 10am to 7pm for the eight (how many?) days of competition.
Swimming
Yes, there are probably too many medals on offer, but this is a genuine superstar of the calendar.   Sadly, we won't have Ryan Lochte to laugh at in Tokyo  but there will still plenty on offer here for the average viewer.  This is another one that you need to have your eyes on – the nine-day competition is also appearing very early in the programme.   There are approximately 8 million races throughout the course of the event, so you're bound to catch at least some of it.  No wonder the Polish officials struggled to keep up.
Morning sessions are on between1.30pm and 3.30pm daily, the evening kicks off at 10pm, through to just after 1am.
Table Tennis
Weirdly, this sport has almost become a victim of its own success – the game is so fast that it can often make for a quite difficult watch.  Which is a shame, because the speed and agility (not to mention reflexes) on show can be quite incredible.  It is also unfortunately predictable – of the 32 Gold Medals on offer since the sport was introduced at Seoul in 1988, China has won 28 of them.
A whopping 13-day competition, screening effectively from noon to midnight.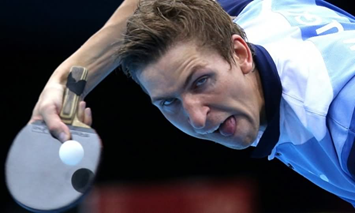 Tae Kwon Do
Yay – another martial art.  At least this one will be in 4D with 360-degree scanning.  Probably still won't watch it.  There is one memorable moment involving the sport though, that is far too good not to include here.
Only 4 days of competition, early on the calendar.  Viewing times are from 1pm to 1am.
Follow Keith on Twitter.
You can find more on the Tokyo Diaries, here.