Thinking Outside the Six-Yard Box
0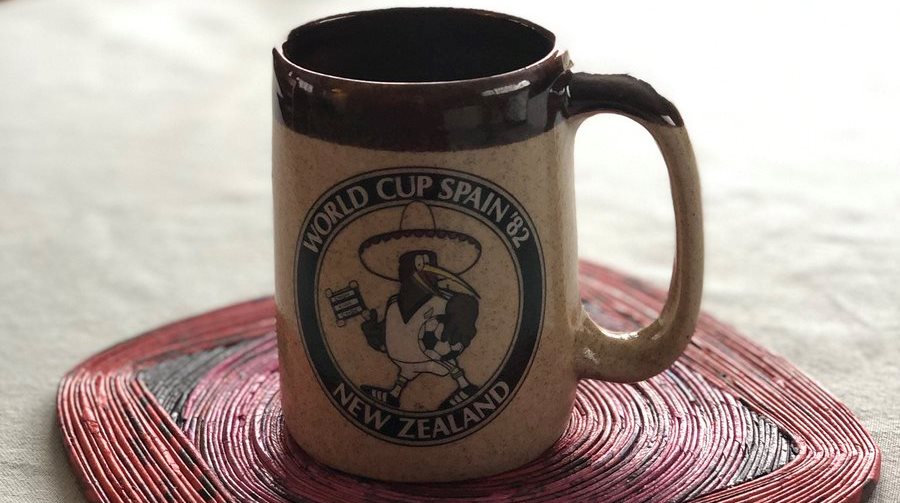 By The Spotter
With Jacinda Ardern's worldwide approval rating currently at stratospheric level, there are sporting organisations here that ought to be thinking progressively about ways they can ride on the coat tails of the PM's popularity. Life is all about timing, and besides that, momentum is a powerful force; one which can easily transcend politics and move into other spheres. When the stocks are high it's the best time to take a risk and with NZ and its PM's international ones in such rude health just now, why not use the opportunity to try something unlikely.
I'm thinking specifically about NZ Football- 'the All Whites' could easily be rebranded 'the White Elephants' for all the action they see. We've all said it before- the players have to practically get re-aquainted before they can start training. No wonder our results sometimes aren't quite as good as we might like.
This year there is one confirmed fixture- abroad against the Republic of Ireland on November 14. That's something, thank goodness. However In 2020, according to the very on-to-it site, ultimatenzsoccer.com, the All Whites' fixture list is precisely so far, zero, zilch, nix.
It's nothing short of a miracle how well the team often gel together, considering the hopelessness of their schedule, which appears to get more and more forlorn with each passing year. That we usually don't get a game in any of the FIFA international windows is a small scale tragedy for the sport in this country. And it's not just a shame for the football community; it's a goddamn shame for the whole sports-mad lot of us.
You would hope that NZ Football, with every passing month that goes by without another match for our estranged men's national team, be investigating any way possible of lining up a juicy fixture somewhere. Even if we had to wait for a couple of years down the track for the fixture once it had been pencilled in, we've already had so much practice at having the patience of saints that another year or two will feel like an easy day at the office.
What about approaching the English FA and pleading the case for the All Whites to get a game at Wembley within the next few, or several years? Sell the emotive argument and spew forth about the lovely little inclusive place we are and that how wonderful it would be to grace the hallowed turf of the great stadium. Lay it on thick about all the ex-pats that call our country home.  Make a song, make a power-point doodacky, make a donation to whatever they want. In short, do whatever it takes. Imagine that- going to Wembley to watch the All Whites play England. What an incredible thought.
However pie-in-the-sky the above thoughts may appear, what is way worse is leaving our national football team out in the cold for the next decade and beyond. With the way the international football landscape lies, for the betterment of our overall standard and the farewell to an almost 'flatter to deceive' qualifying path through Oceania, NZ Football really needs to re-open the debate with joining the Asian Confederation. To at least not re-raise the possibility and shake it about a bit would seem to be doing the All Whites and our starving football-mad public a huge disservice.
There are plenty that will venture the argument that our junior teams won't them make it to the Finals of their Under 17 and Under 20 tournaments if we make the move into Asia. It's a very myopic and self-centred point of view though- if those teams were good enough they'd still make it out of the Asian Confederation. And they would have had much better prep into the bargain to prepare them for their Finals matches. Of course there is the inescapable travel factor and the associated economics. Good minds need to sit down for a good length of time and nut these things out very carefully.
An alternative solution could be to lobby FIFA and/or the Asian Confed to attempt to get all our national sides into a final qualification process out of Asia- if we've already qualified top from Oceania, that is. In that way also, the Oceanic Confederation would still have some relevance. Because the fact is without NZ it would be a dead duck floating.
However you choose to view any future possibilities, as it stands this minute the All Whites are in drastic need of resuscitation. That fact alone is undeniable. Desperate times, desperate measures?
Paul M/'The Spotter': talltree@xtra.co.nz