We only sing when we're losing
0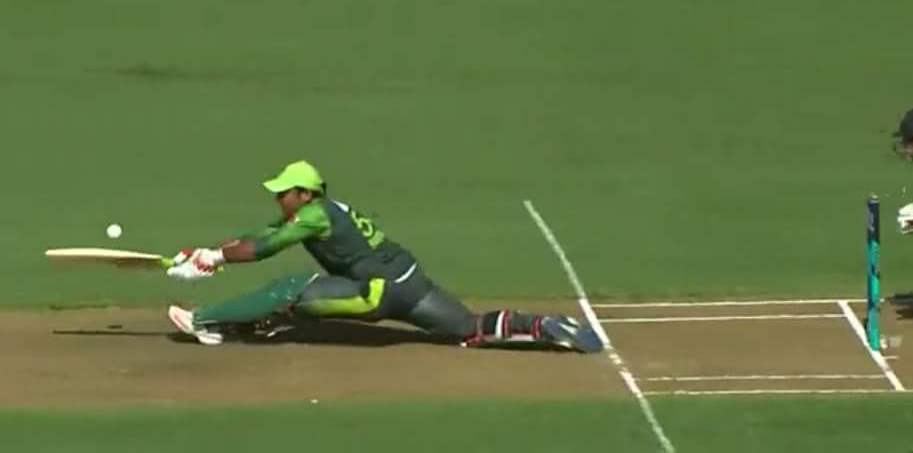 Today's Radio Sport talkback consisted of debating whether David Kidwell should keep his job (seriously), why people don't like the Patriots, and schadenfreude at the Australian cricket team's woes in the 50 over format.
While the last of those is a lot of fun, it seems odd that focus should be on that, rather than the start of a new series in a new format between the top two ranked teams in the world.  Should New Zealand tip over Australia in Sydney on February 3rd will the focus be on Australia losing?
The New Zealand cricket team is currently in quite the streak of consecutive wins.  And in most cases these wins have been, to put it politely, decisive.  And it appears the public is a bit unsettled by this, and are struggling to let themselves get on board.
Perhaps people get confused by the monotony of winning, but this side was anything but monotonous.  There were five changes today from the team that turned out at the Basin on Friday.
Glenn Phillips was an interesting one. He was involved in the Comic Relief moment of the match, took four grabs to catch Shadab, and then followed up with a comic moment of his own by conceding an overthrow after throwing the ball to nobody when holding onto it might have been the better idea.  With the bat he never looked settled, making an 11 ball 3.  This was a good afternoon for Tom Latham.
When he wasn't getting hit on the body by Hasan, Tom Bruce looked the part until he went for one too many slog sweeps off Shadab.
Anaru Kitchen didn't see a lot of action, but he took 1/3 off his solitary over, and snared a couple of decent outfield catches so you really couldn't ask for more than that.
Seth Rance bowled with real pace at the top of the innings before taking some tap from Hasan at the death.  Still, he finished up with three wickets.
The World's Best T20 Bowler Ish SodhiTM was all class and at times the Pakistani batsmen seemed to have no idea what was going on.  Strangely he went wicketless.
What was monotonous was this extraordinary pattern of New Zealand taking early wickets in clumps.  4/2 after 2.2 overs, and that included a straightforward dropped catch.  Different opening bowling partnership, similar results.
This was soon 15/3, reaching its peak at 38/6.
Yet the talk on Social Media at the time was all about how poor Pakistan was, why did the game start at four (it was announced six months ago), and look at yellow seats.  It is unlikely to generate much chat tomorrow either.
Perhaps it's as a result of being let down too many times in the past, but when it comes to cricket we feel awkward celebrating the success.
It is almost as if this team needs to start dropping a few matches to generate interest.