When Dean Jones came to Durham
0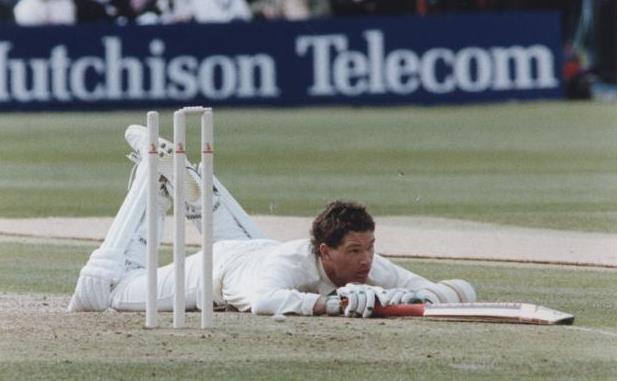 By Andrew Dunford
Durham's first-ever match as a first-class cricket county was a Sunday League fixture against Lancashire at the Racecourse ground at Durham University on 19 April 1992. They had bolstered the playing ranks over the winter with several highly experienced county stalwarts from around the country and signed a seasoned Australian international as their overseas player.
That player was Dean Jones; he proved an outstanding choice, scoring more than 2000 runs for the county in the 1992 season.
There is much to enjoy in the TV highlights of that inaugural fixture: a packed and raucous crowd, Ian Botham opening the batting in a mullet, the moustache of Wayne Larkins, a young Michael Atherton taking a wicket with his leg-spin, the small version of Ian Austin, and even bonus Danny Morrison.
But most of all there is Dean Jones scoring a century on his county debut, batting the entire innings with his shirt top button done up and without a helmet against two current Test fast bowlers. And running the fielding side ragged, as he always did.
Match highlights can be viewed at
Follow Andrew on Twitter