Athletes who Enjoy Online Gaming
0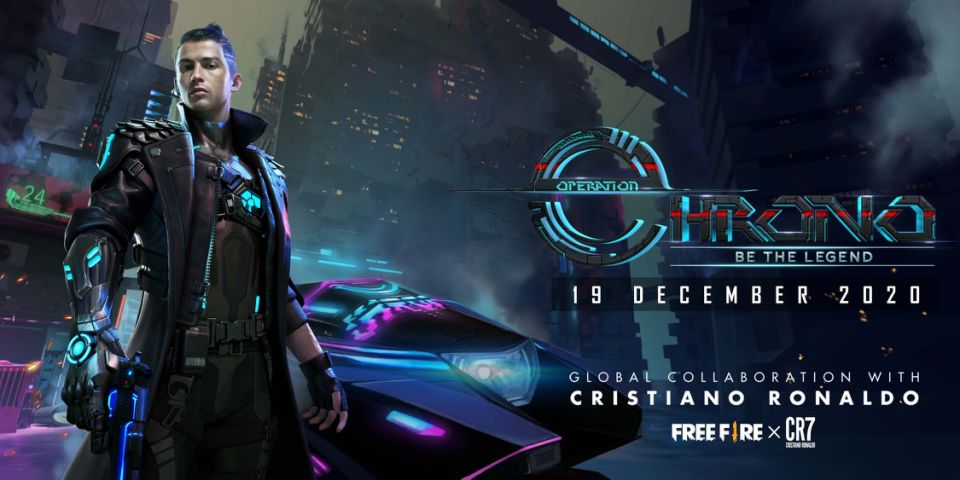 Online gaming is a popular pastime nowadays. It's not something that is purely reserved for people who are technologically literate. In fact, online gaming has made serious strides in recent years and it has branched out into the sporting arena. More athletes are playing online which means you could be competing against a professional at any moment. We've taken a look at some of the biggest online players who also perform at elite level.
Cristiano Ronaldo
If you had to guess which game Cristiano Ronaldo plays online, you might say FIFA. If you said that, you'd be wrong. Ronaldo is much more inclined to take part in more challenging activities. In fact, it's quite well known that Ronaldo is a fan of online Poker. It's therefore possible that you could be playing against CR7 if you play Poker. There are a lot of popular online casinos sites all over the world that offer nice poker games and even some more games. The online games industry increased a lot lately during the covid-19. The online casinos in New Zealand specifically is one of the best markets to play online. They are offering a lot of diversity games that allow you to enjoy your best and even Ronaldo himself once tried it and enjoyed it. Ronaldo isn't just a big fan of playing Poker though, he's also known to endorse it. It therefore made complete sense for PokerStars to use Ronaldo as an ambassador. Not only is the Portuguese superstar one of the world's most recognisable footballers, but he also likes to indulge in a bit of Poker. It was virtually a match made in heaven to team up with PokerStars.
Kevin Durant
Kevin Durant has had a rough couple of years. After missing the NBA finals in his final season with the Golden State Warriors, he was then traded to the Brooklyn Nets. He sat out the whole campaign, and he contracted Covid-19 before subsequently missing more game time. He didn't make his debut until December 2020 and since then, he has had a number of small injuries that have kept him off the court. He hasn't let it get him down though.
He's actually spent quite a bit of time playing esports. His game of choice is NBA 2K20 and he has even appeared at an esports charity event. This was after he tested negative for Covid-19 of course. Although he could only play against people participating in the event, KD is known for playing NBA 2K20 online during his rest days. So look out for an official online handle that could be him. You never know, you could be playing against a future NBA Hall of Famer.
Xavier Woods
You can argue about whether pro wrestling is a sport until the cows come home, but one thing that is not up for debate, is that pro wrestlers are athletes. Some of the feats of athleticism they carry out on a regular basis are incredible. Just like any other athlete, however, they do need some downtime. While there are a number of wrestlers who are gamers, one man stands above all of them in this department. Xavier Woods. As part of the New Day with Big E and Kofi Kingston he has become a record breaking tag team champion, but that's just part of his personality.
In the WWE he is known for his larger than life personality, but he also has his own YouTube channel. UpUpDownDown is the name of the channel and it's a reference to the classic "Konami Code". Woods regularly plays games and streams his sessions on UpUpDownDown, but he also plays games outside of this too. The games he plays change quite frequently, so you can never know exactly what games he will be contesting. But if you enjoy playing online, then there's a good chance that you might come up against the wrestler who is also known for his trombone skills.
Diogo Jota
Diogo Jota is probably the least known athlete on this list. He is however possibly the most talented online player here. Jota has played for several clubs in his soccer career to date, but he first had success playing for Premier League outfit Wolves. After two seasons there, he got a big move to Liverpool where he made a dream start before succumbing to injury. He made his comeback against his old club and celebrated by scoring the winner. It was at Wolves though that his online gaming first took off.
During the first Covid-19 lockdown, the Premier League organised a FIFA tournament. Jota represented Wolves and he won the tournament, beating Trent Alexander-Arnold in the final. That probably gave them something to talk about when Jota made the switch to Liverpool! Since then, Jota has been quite active on the gaming front.
Jota has been so involved in fact that he posted on his social media accounts in which he shared details about his record in the league. If you play FIFA to a high level, there is a good chance you will have come up against Jota at some point. Judging by how good his FIFA skills are, there's also a fair chance that you will have lost.