New Zealand is about to embark on its first three test series since that one in Australia that we don't really like to talk about.  A couple of months ago there was a lot of confidence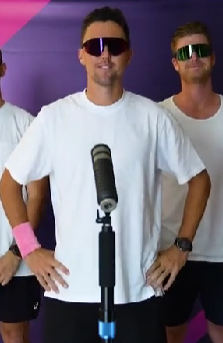 around this; given that an understrength side had been victorious there in a two test version a year ago.
It's a little know fact that they then went on to win the World Test Championship a couple of weeks later.
That tour, like this year's edition was crammed into a tight space following the end of the ever bloating IPL but there are a few factors that are making this a bit trickier.
But it worked well last year; Conway got introduced to test cricket, there were psychological victories, and a series win.  And it was proven that Ajaz Patel could be a factor outside of Asia.
Williamson didn't score many runs, but it didn't seem to matter.  The series achieved its purpose, and it was off to Southampton.
12 months on and there are some concerns.  In no particular order.
Kane Williamson
In no particular order?  Not really.
New Zealand's best ever batsman hasn't had a great time of it over the last 12 months.  One test match, in fact one red ball game since the WTC final and it's been a bit grim.
Clearly the elbow injury is a huge worry.  He missed the home summer in all formats, has had an IPL that got Jarrod Kimber rolling out stats like a Treasury economist, and is now back in the Mount for the birth of a child.
Will he be back in England for the second warm-up game?  And should he?  The side's batting strength over the last 10 years suddenly looks like a weakness.
Henry Nicholls
The most under-rated batsman in the side over the last five or so years picked up an injury at the Mount and is in doubt.
Couple that with the Williamson situation above and things are starting to look a bit thin.  He may be fit for Lords, but that would be a big gap between red ball innings.
Neil Wagner
Isn't the Mount a fecund part of the country?  Maybe he and Kane can share tactics in the Tauranga birthing ward but Wagner is at his best when he has a lot of angry overs under his belt.  He will be a factor in the series, but maybe not so much in the first test.
Trent Boult
He hasn't played red ball cricket for a while either; early January in his case, and this doesn't help.
https://twitter.com/rajasthanroyals/status/1526904180140818432?s=20&t=VBP0fdynXUsY1eiCh1k7ag
He won't be entering that test at his best.
In fact, can we blame The Mount for most of this?
New Zealand touring teams have faced the IPL challenges since 2008, but this time around the stars are not aligning.
And who would have thought a year ago that a lot of the responsibility sits on the shoulders of Will Young?