NRL Round 11. The Preview
0
By Stephen Gallagher
THURSDAY: Knights V Broncos  – McDonald Jones Stadium – 21.50NZT
Well they got their first win in seven weeks, no one expected it to be pretty, and it wasn't. The good thing is for Newcastle is they have some big inclusions this week which they will absolutely need. 
Anthony Milford gets his first cap for the club, Tyson Frizell is back, and Dane Gagai may make a late inclusion.
Brisbane are exceeding all expectations so far, and the style around Adam Reynolds is working tremendously well.
Newcastle have their backs against the wall – and the Broncos will come for them.
TIP: Broncos 1-12
FRIDAY: Tigers V Bulldogs  – Leichhardt Oval – 20.00NZT
I know they're both at the bottom of the ladder, but there's something about this game I'm quite looking forward to.
Maybe it's because it's at Leichhardt Oval, or maybe it's because the Tigers are playing some goodish footy.
The Bulldogs are the most frustrating side in the NRL right now. Individually good, but poor as a team. A lack of consistency hurts.
And all the headlines have been around Trent Barrett "quitting" at the beginning of the week, will Canterbury be able to get up for this?
I have my doubts, but it's a banana-peel game for the Tigers.
TIP: Tigers 1-12
Eels V Sea Eagles  – CommBank Stadium – 21.55NZT
That was abysmal by Manly last week. Their forward pack were steamrolled six ways to Sunday. They'll be hurting, and know just how important it is to back up this week against a powerhouse Parramatta.
Both sides have a couple of minor changes from last week.
Manly get Schuster back from injury for only his second start this year, and we know just how much better they looked with him in the side.
Concerns around Tom Trbojevic's knee don't help either.
Moses and Brown at the Eels are complementing each other so well right now. They will love the challenge against DCE and Foz.
TIP: Eels 1-12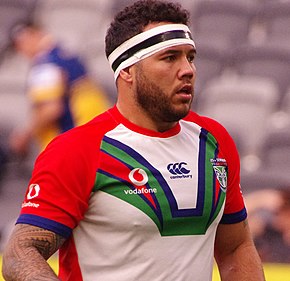 SATURDAY: Dragons V Warriors – Netstrata Jubilee Stadium – 17.00NZT
It's like these two teams don't know how to be good. Potential galore in their ranks, but both coaches have questionable decisions in their 1-17 lineups, and both fans will be equally as frustrated.
It was a bit of a bludger when these two teams met earlier in the season, and I don't expect much else in this game.
Dragons have Michael Molo debuting this weekend, his form in the trials was very impressive, and he'll be fizzing to prove his worth.
Warriors have a milestone game to get up for, with Jazz Tevaga playing his 100th. 
A result that can go either way, but it'll be close.
TIP: Warriors 1-12
Cowboys V Storm – QCB Stadium – 19.30NZT
Two versus Three in what could easily be a preliminary final in September.
One thing for sure, is I don't want to be the Cowboys who will well and truly feel the wrath of the Storm who were humiliated last week.
This Cowboys side though, is gritty through and through. They've been the most impressive side this year and are showing up every week and getting the job done.
They won't shy away from this stiff competition. It's going to be a really, really physical game. A great yard-stick match for North Queensland
TIP: Storm 1-12
Roosters V Panthers – SCG – 21.35NZT
And this is another top-four clash. Crazy to think that the Roosters, who only a couple of weeks ago got thoroughly outplayed by the Bulldogs are sitting in fourth spot.
We all know what the Panthers are capable of, and last week they exposed Melbourne significantly. It was mightily impressive to see.
The Roosters are slowly finding their feet and building in to this season, and they're a smart enough footy side to come up against the Panthers and be competitive.
I think there's a lot to like about this game. Both sides have great ballplayers, and exciting youth on the flanks.
TIP: Panthers 1-12
SUNDAY: Rabbitohs V Raiders – Apex Oval, Dubbo – 16.00NZT
Will last week be the turning point for the Raiders?
They are looking to string two wins in a row against a Rabbitohs side who were hot in the first half, and ice cold in the second last week.
This Rabbitohs side is stacked with talent, but I think there's a little bit of attitude that lets them down. It's almost as though as they play to the level of their opposition.
I reckon Canberra will have a go here, especially with Wighton back. I think it'll be really close.
On a side note, a Woolford at 9 in Canberra? That's a beautiful thing.
TIP: Rabbitohs 1-12

Titans V Sharks – CBus Super Stadium – 18.05NZT
How much better did the Titans look with Campbell at the back? Seriously, he's such a live wire and gives this side so much more spark.
Cronulla were pretty poor last week, and there are no surprises that Hynes is back in the 7 after trying the 1 jersey.
The direction and the drive will be there this game, and the Titans are going to have to manage the traffic that'll be sent their way all game.
Keep an eye on Sharks fullback Lachlan Miller, who is an Australian 7's convert. He's lit up the NSW Cup, and could do good things against this Gold Coast side.
TIP: Sharks 13+
Follow Stephen Gallagher on Twitter