Laumape could be on a Hiding to Nothing
0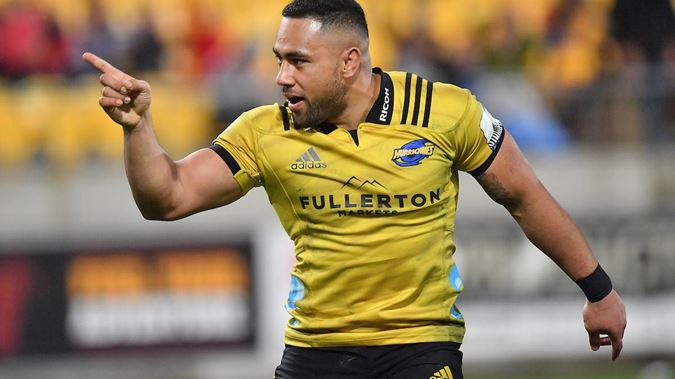 By The Spotter
There was likely more chance of Harold Holt coming back before the porch light expired than there is of the Wallabies breaking their 32-year, 17 match Bledisloe drought on Eden Park tonight. Their only realistic hope is for an All Black to be sent off. Because they won't win with their fifteen on our fifteen.
If the action plays out in accordance with the relative strengths, ability and experience of the two forward packs, an Australian victory should be classed as probably their biggest surprise win over the All Blacks since that greedy, bearded Geography teacher lookalike Greg Cornelsen dotted down four times on Eden Park forty years ago (how to make yourself feel old).
One player who will be feeling the blow torch's flame will be Ngani Laumape. Remember that Laumape has been in top flight rugby for just a few seasons, and yet from the way Steve Hansen appears to be talking he is expected to become something of a backline general pretty quickly. Do the coaching team already view him as the next Nonu-type player?
Surely Beauden Barrett doesn't need to be nurse maided. Ngani's too quiet, they say. Laumape, certainly at this stage of his career anyway, conducts himself and plays with a 'Do as I do' style with head down and eyes front. It doesn't appear from watching him so far that he is the type of player who is suddenly going to start directing more senior players with what they should be doing. Shouldn't the theory be the other way around- with Barrett telling him what he should be doing?
And just why does it always seem to be the island players who are the ones given a spell and given a list of work-ons? Hopefully it's just coincidence, or is this just a bit too prevalent? There was more spin put on the reasons for the omission of Vaea Fifita than that of a carousel. And interestingly (and bravely) through the media, Fifita called them out. Then went out and obliterated Otago last weekend.
Unfortunately, Ngani Laumape has potential scapegoat written all over him. Because if we did happen to lose tonight? Watch the knife blades come out via the coaches and on talkback. I hope it nowhere near comes to that, but it's a chilling possibility.
Paul (talltree@xtra.co.nz)