New Zealand's countdown to the Tokyo Olympics
0
The 32nd Summer Olympic games, known as Tokyo 2020, are due to be held in Tokyo, Japan, from the 23rd July 2021 to the 8th August 2021. Over 11 thousand athletes from over 200 nations are expected to compete across 339 events in 33 different sports. Tokyo 2020 will see new games introduced; 3×3 basketball, freestyle BMX, Madison cycling, as well as further mixed events. Other sports making their Olympic debuts include karate, surfing, climbing and skateboarding, and baseball and softball are returning to the roster for the first time since 2008.
New Zealand in the Olympics
New Zealand first competed in the Olympics in 1920 in Antwerp and has competed at every games since; prior to this Australia and New Zealand competed in a combined Australasia team. Over the last century, New Zealand has won 120 medals, with 117 of these in the Summer Games, and has shown prowess in rowing and athletics (24 medals each), and sailing (22 medals). New Zealand, despite its small population size, is the 34th most successful country in the Olympics based on number of medals, but jumps to 26th when weighted for gold medals, with 46 gold medals, 28 silver and 46 bronze.
New Zealand Tokyo 2021
New Zealand is due to send a delegation of 226 competitors to Tokyo, with a roughly equitable split between men (117) and women (109), across a variety of disciplines, including team sports like football, field hockey, and rugby, as well as traditional sports like gymnastics, rowing and athletics, as well as some representation for the newer sports including karate and surfing.
The huge range of athletes and track record means there is plenty of scope for those wanting to spice things up and place some bets on the games. Gambling and betting on sports is hugely popular in New Zealand. Betting on major sporting events is a fun way that gamblers and fans alike use to come together to enjoy the competition.
Some of the most successful and promising athletes are discussed below.
Athletics
Valerie Adams
Adams is leading the New Zealand Athletics team to her fifth Olympic games. The athlete holds many titles including four-time World Champion, a two-time Olympic Champion, a four-time World indoor Champion and has also won the Commonwealth Games three times! She is also the record-holder for the World Championship, World Indoor Championship and Commonwealth Games. She has won a number of other titles including New Zealand Sportswoman of the year on seven consecutive occasions as well as the Lonsdale Cup on five occasions.
Nick Willis
Willis is a middle distance runner and a two-time Olympic medallist in the 1500 metres, which he won in Beijing 2008 and Rio 2016. He has also won medals at three consecutive Commonwealth Games.
Rugby
Kurt Baker
Baker is one of the most successful New Zealand Rugby Players having won gold medals at the 2010 and 2018 Commonwealth Games and two Rugby World Cup Sevens titles, in 2013 and 2018. He has also won the ITM Cup in 2014, and was instrumental in winning the World Championship for the under-20s New Zealand team in 2008. A force to be reckoned with, he will certainly continue to showcase New Zealand's prowess on the field.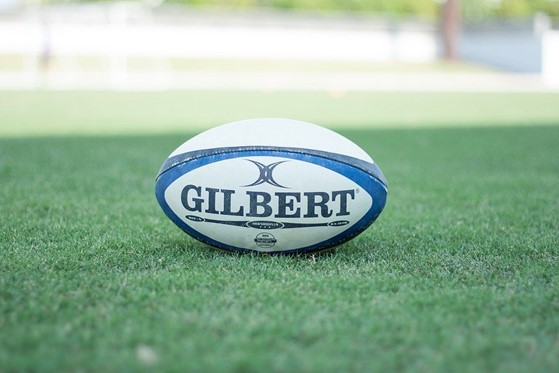 Michaela Blyde
Blyde is a hugely successful and inspirational rugby player, following in her mother's footsteps onto the international scene. She won gold at the 2018 Commonwealth Games, where she also won World Rugby Sevens Player of the Year for a second time, becoming the first female player to win consecutive titles.
Kelly Brazier
Brazier is one of the most accomplished rugby players having won four World Cup titles (two with Sevens and two with XVs), a Commonwealth gold medal and an Olympic Silver Medal. Combined with the powerhouse that is Blyde, the women's rugby sevens team will be a difficult one to beat at Tokyo 2020.
Cycling
Sam Webster
Bursting onto the scene in 2009 winning three world junior titles in sprint, keirin and team sprint, Webster has continued to go from strength to strength. Alongside Ethan Mitchell and Eddie Dawkins he won the rainbow jersey in 2014, 2016, and 2017, two silver and one bronze medal, as well as a silver medal in Rio 2016. The trio also won a gold medal at the 2014 Commonwealth Games before Webster went on to win a gold and a silver in individual pursuits. Webster also won medals in the 2018 Commonwealth Games.
Ethan Mitchell
With huge successes with Webster and Dawkins in the group disciplines, Mitchell has also proven himself in an individual capacity. He won a silver in Rio 2016, and two gold medals at the Commonwealth Games. This will be his third outing to the Olympics, no mean feat for any athlete.
Karate
Andrea Anacan: Karate-Do
Anacan is to be the first ever New Zealand athlete to represent the country in Karate when she goes to Tokyo 2020. Having started training at the age of 4, Anacan has a lifetime of experience in the sport, and in 2018 finished seventh in the World Championship.
Triathlon
Nicole van der Kaay
Van der Kaay finished fourth in the ITU Triathlon Grand Final Gold Coast in 2018, and has also taken home a Commonwealth Games medal in the same year, as well placing seventh in the individual triathlon at the same games. This youngster is certainly one to watch in Tokyo 2020.