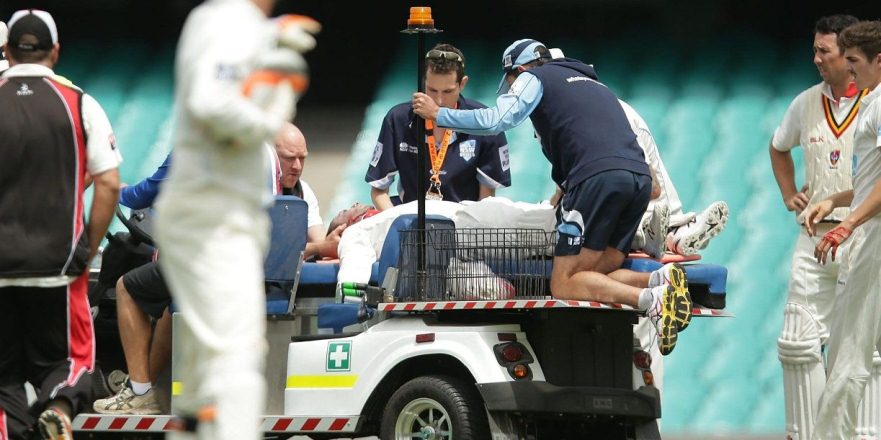 The Phillip Hughes situation has understandably sickened the sporting world.  Cricket players from around the world have united in expressing sympathy and support in a good example of adversity bringing out the best in humanity.
One of those expressing concern has been Brendon McCullum who makes a lot of sense before losing sight of the bigger issue.
Bouncers are a part of cricket, and talk to remove them would make the sport an unfair contest between bat and ball; something it is steadily becoming as it is.
It's also worth noting that in this case, and the recent felling of Ahmed Shehzad by Corey Anderson, the bowler concerned has not been of extreme pace, the pitches involved were very slow, and the batsman was well set.  This wasn't like facing Sylvester Clarke on a green top.
What that proves is that a batsman is probably at his most vulnerable when he a comfortable or complacent state of mind.  Hopefully other batsmen will take note of that.
Where McCullum doesn't get it, and he has been far from alone in this, in saying "We just hope that… he can make a full comeback into the game".  Well right now, that should be the last thing on anyone's mind.  The guy is in intensive care in hospital and is likely to be there for some time.
Putting that aside it seems that some of the lessons not being learnt in other sports are also not being learnt in cricket.  After such a serious head injury even putting on a helmet again, let alone getting hit again could be disastrous.  It is right to wish him a full recovery, but the focus in the recovery should be all about taking care.  Bigger picture people.
Hopefully he does make that full recovery and is able to lead a normal life.  But when it comes to the question of returning to the game, let's hope he takes more notice of medical staff than other cricketers.