The NewsRoom Exclusive.
3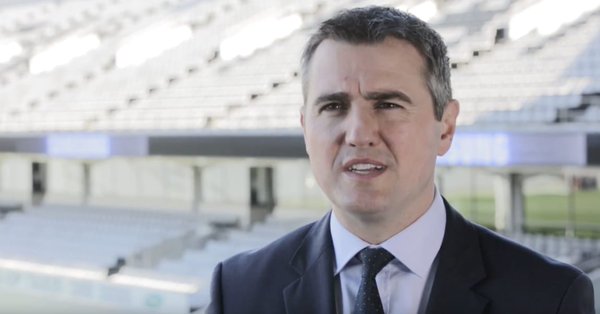 Strange times. It's a cliché, and the Onion is struggling to keep up but there are strange things going on in New Zealand too.
Take the Newsroom EXCLUSIVE today.
In short, Nick Sautner is a shyster.
In February this site ran a piece based on the back of a few things.
First of all Eden Park is not fit for international cricket, and its adjacent car park field is not fit for first class or T20 cricket.  It referred to the tacky spin from Sautner to justify the place, and referenced his history in Australia.
There are only a few powerful people that are opposing cricket's move away to the vastly more appropriate venue of Western Springs.  It seemed right to put out the other point of view.
A few days later The Spotter jumped in when he read the original piece.
All of that took half an innings break in a T20 international; boiling a cup of tea included.
Anyway, today Newsroom ran their exclusive.
While also getting a little snarky.
Completely out of context or timing (Eden Park currently is in the middle of a two month hiatus of hosting anything) this BREAKING happened.
So why?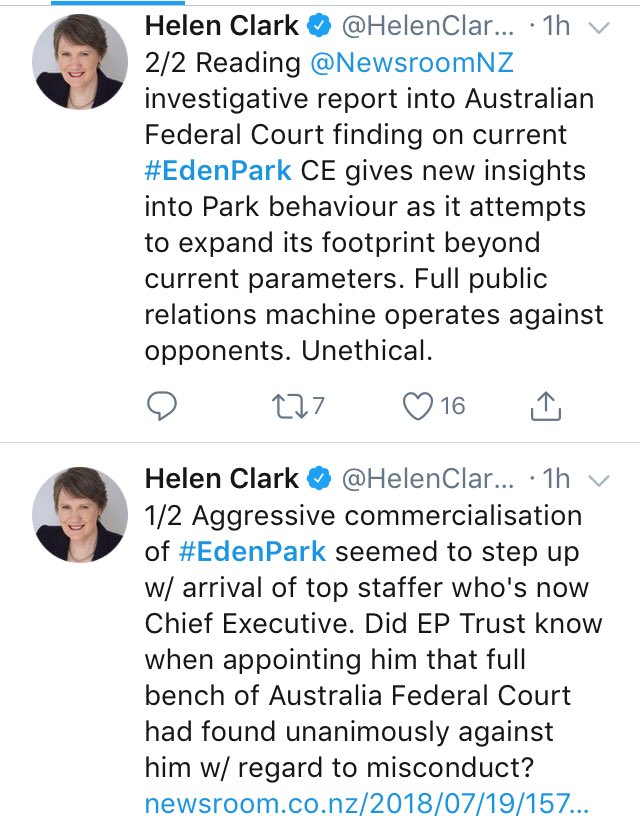 Apparently the former PM's home, while close to Eden Park is still in Mt Albert.  It appears Eden Park has poked another bear.  Inadvertently she has reinforced how difficult it is for NZ Cricket to host day/night cricket, regardless of the colour of the ball.
As an aside, the Herald also got a bit strange.
um, @nzherald – am not sure who this is but it's not who you think it is… pic.twitter.com/t5X1qEe72t

— richard boock (@richardboock) July 19, 2018
Footnote.  Newsroom.  We've stolen your photo, but we've been upfront about that.  Thanks