The Best Sports Apps for New Zealanders
0
As of July 2017, when the latest figures were available, Apple has recorded that 180 billion apps have been downloaded from its iTunes Store. That's 24 apps for everyone on the planet, or, around 40,000 for every New Zealander. The numbers are just phenomenal when you consider it doesn't even take into consideration Android apps.
Many of those apps are, of course, sports related, with everything from the Super Rugby to the Greco-Roman wrestling having an official app. Like everything else in modern media, sports apps will have varying quality. The very best 'sync' (these are called native apps) seamlessly with our phones, notifying us when, for example, a wicket has been taken in the cricket, or that we have 15 mins until the Highlanders' game starts. The worst apps are clunky, unreliable and, sometimes, even intrusive.
Huge money often poured into design of apps
Creating an excellent sports app is going to take one of two things: spending a lot of money or having an innovative idea. The former often takes precedence, so you can see why 'big players' like Fox Sports, Premier League and ESPN get a lot of positive feedback for their apps. Indeed, the official World Cup app from FIFA, an organisation with plenty of sponsorship money lying around, won plenty of praise over the last couple of months, as it had lots of special features and excusive content.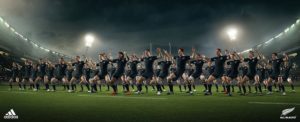 The All-Blacks official app comes highly rated, and one would expect plenty of downloads as we move towards next year's Rugby World Cup. But, official is not always embraced as the best. At the 2015 Rugby World Cup, for example, many fans eschewed the official World Rugby app in favour of Ultimate Rugby. The latter allowed for deep and, often, scathing analysis on the action, which can be a refreshing escape from the almost propagandised coverage provided by sports' official governing bodies.
Gambling apps dominate top of charts
Of course, you cannot go to iTunes or the Play Store without coming across 100s of gambling apps. In fact, the TAB is the most downloaded sports app in New Zealand this year according to iTunes. Finding the sports betting can be tricky though, so it is always advisable to use sites like the gamblingappstore.net, which will forensically break down all aspects of the app, as well as showing you the best bet offers and casino bonuses. Once again, big players like Bet365 and Betfair often come out on top (having spent a pile of money to create a slick app), but bigger is not always best in the world of bookies, so checking out what experts think is a good move.
Because we want different things from our sports, it is difficult to pinpoint an app and say with authority that it is the best in New Zealand. However, way down on the download list at number 50 in New Zealand's charts, comes Bleacher Report. While most of us regard Bleacher Report as a platform for ubiquitous, if perhaps low quality, sports journalism. But its parent company, Turner Sports, has big ambitions for Bleacher Report in the future, summed up by its acquisition of Champions League rights last year. Expect the fusion of live streaming and user-driven content to maybe revolutionise sports apps in years to come.