Sporting Pics of the week :- 28 March
0
by Sportsfreak
in Uncategorized
— 28 Mar, 2014
The World T20 Championship.  And despite what happens from here on in, the stars were the Nepalese fans.  Last week, they were watching in the middle of Kathmandu, this week they welcomed home their team despite not qualifying for the main draw.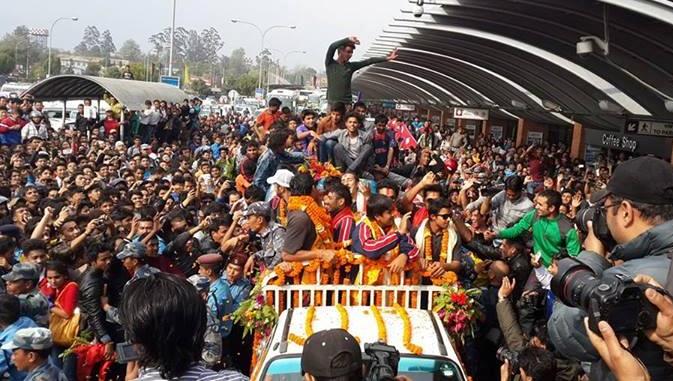 Some of the promotion around the tournament itself has been a bit … interesting.
MS Dhoni has his devoted fans, doesn't he?
The Tokyo leg of the IRB Sevens.  They dress up there too you know.
Arsene Wegner celebrated his 1000th game in charge of Arsenal during the week.  Kind of.
Not the best week for Everton's John Stones either.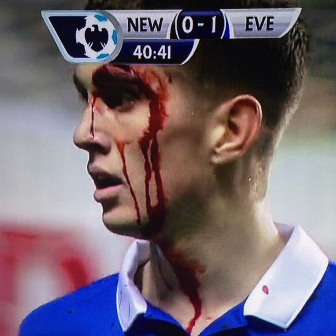 Or Manchester City's Negredo either.  Hope he's OK after that shooting.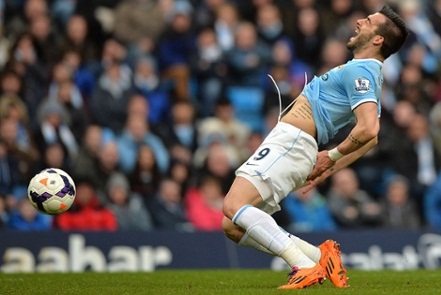 Public Service Announcement corner.  Hereford FC has two weeks to pay off its 78k quid debt.  You can help….
Someone at Coventry University has a sense of humour.
Finally, this week's Warnie pic.  Yes, that is really him.