Sporting Pics of the week :- 4 July
0
by Sportsfreak
in Uncategorized
— 4 Jul, 2014
Germans cheating? Surely not. Algeria's Lahm Brahimi getting held back during the week.
More shorts action. Chile's Alexis Sanchez has been one of the stars of the World Cup. Apparently he is off to Arsenal, and here he is trying to impress them.
There is always sadness after a week like this when figures you have come to enjoy are sent packing. And none more so than groove dancer Mexico's Harrera.
At least he had support back home.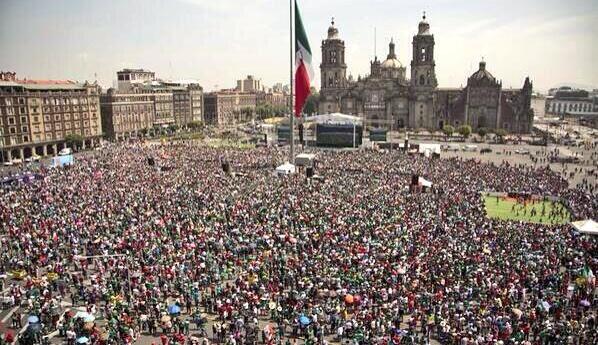 They were pretty supportive back in the Algerian city of Marseille too.
Onto the fans that were there. An often overlooked fact is that despite the Team USA!!! soccerball jokes, they had they biggest travelling fan contingent at this World Cup. One day, probably quite soon, they will make it past the Round of 16.
Last week there was an Argentinean fan dressed as Jesus. This week it's that other religious cult figure.
Brazil makes it through to the Quarter Finals via a penalty shoot-out and the team celebrates. And, of course, Neymar has to be different.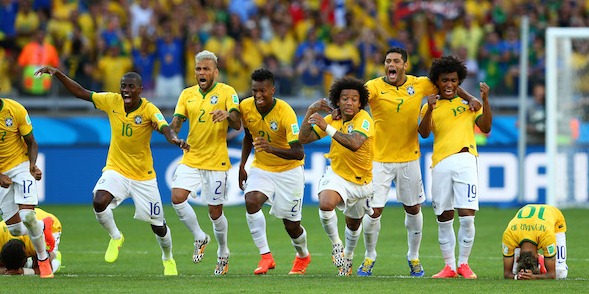 And what is with the David Luiz love?
Meanwhile, the New Zealand cricket team achieved an historic test series win away from home during the week. Here is Brendon McCullum going head-to-head toe-to-toe with Joel Garner at the m post match interview.