Sporting Pictures of the week :- 26 September
1
A few weeks ago this segment showed cricket being played in Antarctica.  This week it is being played at the Mount Everest Base Camp.  Cricket is fast growing in Nepal.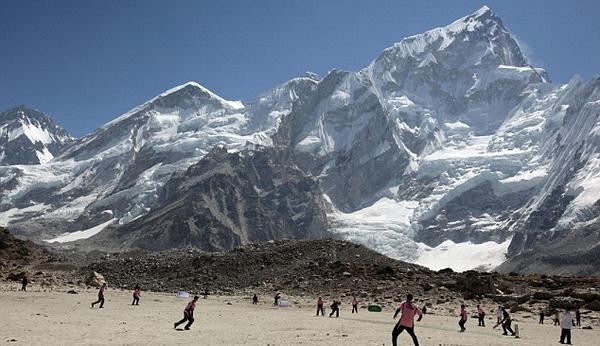 More mascot fun.  This weekend sees the NRL semi-finals.  And aren't those mascots cute?
In case you missed it from last weekend, NEW ZEALANDER WINSTON REID SCORED AGAINST LIVERPOOL FC WHO ALMOST WON LAST SEASON'S PREMIER LEAGUE.
Meanwhile, in the same match Mario Balotelli sat on an invisible chair.
In the same round, the two most expensively assembled sides in EPL history faced off in a dreary 1-1 draw.  Murinho won the evil staring competition though.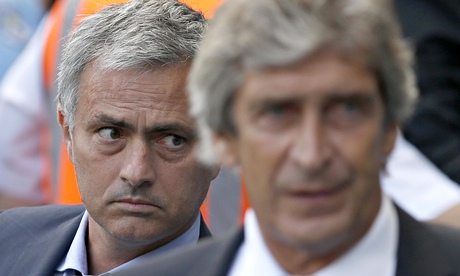 That golf and fashion juxtaposition.  The Ryder Cup is about to tee off; a fantastic window of wrongness.  Exhibit #1.  American Rickie (sp) Fowler.
Exhibit #2.  The European team getting down and grooving it.  Seriously, who let a camera into that crusty room?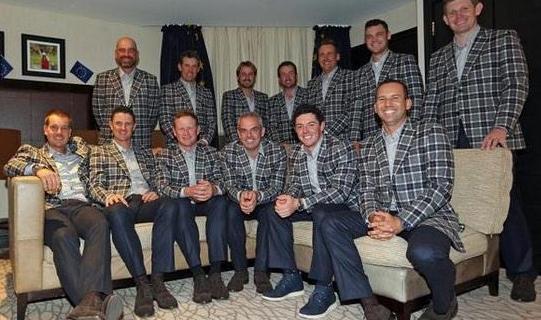 Exhibit #3. That strange little Ulsterman reminding the Old Trafford faithful of what a trophy looks like.
Back to the 1970s.  Ray Clemence and family in his Liverpool days.  Sadly the photo is cropped at the bottom; looks like there were possibly some animal inspired slippers in the mix there.